Remembering Soumitra Chatterjee, our beloved Apu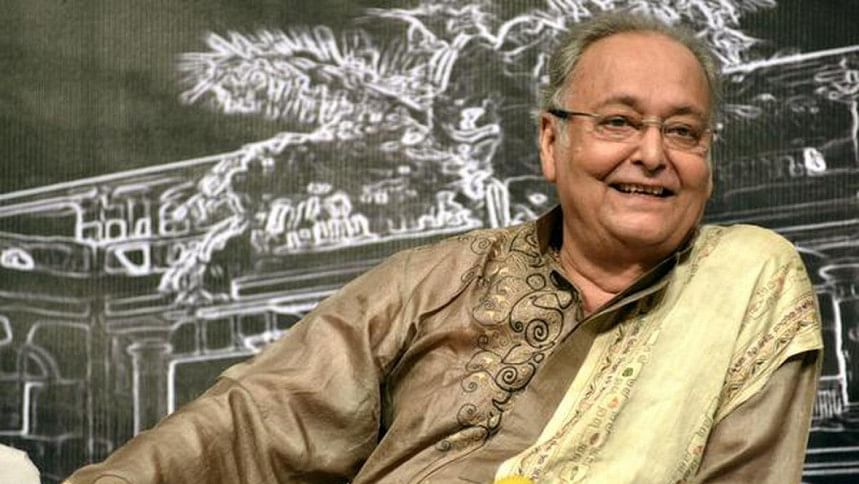 Today marks the birthday of the person who immortalised the character of Apu in the film "Apur Shangshar", with his ardent acting and expressions on-screen. He is none other than one of the brightest stars in the Bengali film industry, Soumitra Chatterjee. 
Soumitra Chatterjee, a legendary actor of Bangla cinema, was born in Krishnanagar, West Bengal. Chatterjee's father and grandfather were actively involved in theatre.
Later, he moved on to Kolkata, and completed his graduation in Bangla Literature from Calcutta University. While doing his post-graduation, Chatterjee developed a fascination for theatre, and appeared in a cameo role in a theater production. 
Later, while Soumitra Chatterjee was working as an announcer for All India Radio, she met "Aparajito" director Satyajit Ray while the movie was being cast. Ray was on the lookout for new faces, and believed Chatterjee had the perfect look, but was too old to play the teenage Apu. Ray was so charmed by Chatterjee that two years later, he asked him to portray the older version of Apu. After that, Soumitra Chatterjee made his film debut "Apur Sangsar" in 1959, which made him a star overnight. 
Although Uttam Kumar rose to prominence in the '60s and '70s, but Soumitra Chatterjee was the relatable hero of the industry, who brilliantly personified the average Bengali middle-class — sensitive, vulnerable, and intellectual — throughout his six-decade-long career.
His collaborations with Ray are often regarded as the actor's best work. There are, however, an equal number of other critically acclaimed films that are as popular as the Ray films. Many of them become cult icons throughout the years.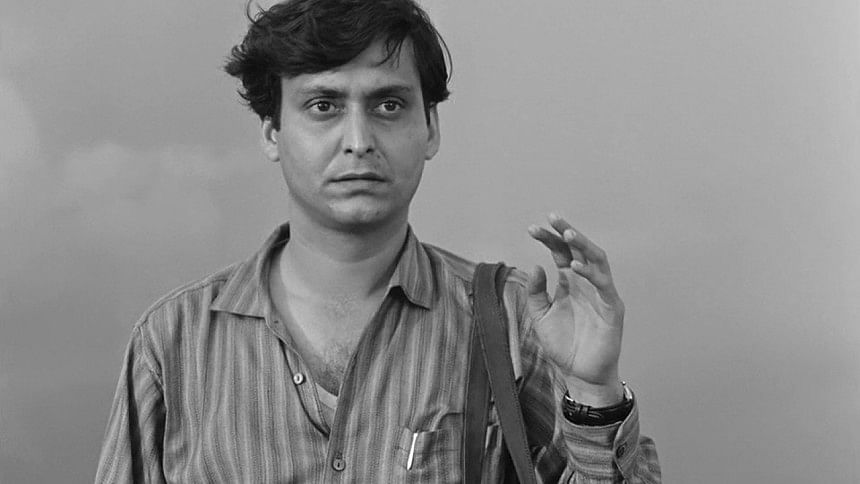 Chatterjee was featured as Feluda in "Sonar Kella" and "Joy Baba Felunath", and was the lead actor in "Ghare Baire".
Some of his notable films are: "Debi", "Tin Konna", "Abhijan", "Charulota", "Ashani Songket", "Arannyer Din Ratri", "Hirok Rajar Deshe", and "Shakha Proshakha" among others. 
Soumitra's story does not end there. As an actor he kept on inspiring succeeding generations. He has a whopping number of credits in his bag with the contemporary directors. 
He has acted in Rituporno Ghosh directorial "Oshukh", Srijit Mukherjee directorial "Hemlock Society", Gautam Ghosh directorial "Dekha" and Nandita Roy and Shibprosad Mukherjee directorial "Bela Sheshe". 
Soumitra Chatterjee always played and experimented with different characters in his long acting career. 
Like in the film, Ashutosh Bandyopadhyay classic "Teen Bhuboner Parey" depicted Soumitra from a new angle. His character is first shown as a loafer, singing and dancing on the streets while teasing girls. He then transforms into a kind lover, rebuilding his image for his unconditional love for Tanuja.
In "Basanta Bilap," which released in 1973, Soumitra plays a supremely comic role. In this comic classic, the renowned actor shared the screen together with stunning actress Aparna Sen.
Besides films, Chatterjee continued acting in Kolkata-based Bengali theatre, and even published over 12 poetry books.
Soumitra received the Dadasaheb Phalke Honor in 2011, which is the highest film award from the government of India for his contribution in the film industry. Soumitra was also awarded the Padma Bhushan in 2014. In 2018, he was awarded the Legion of Honour, France's highest civilian honor.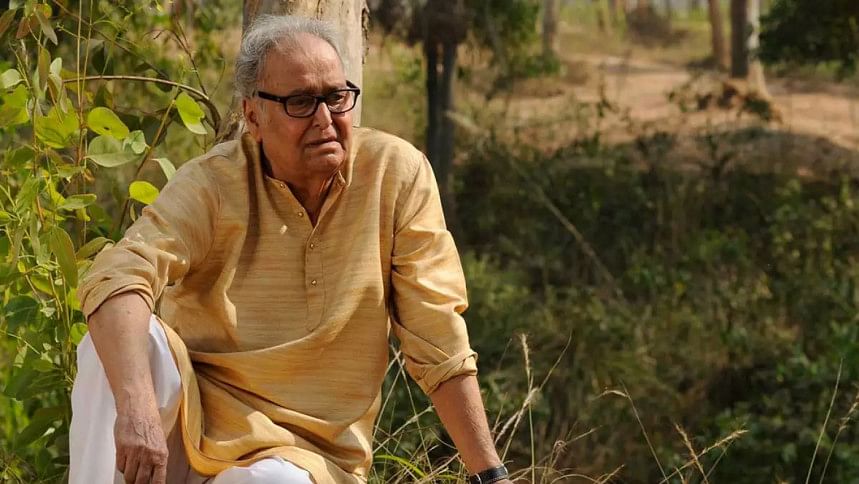 The veteran actor passed away on November 15, 2020, after his nearly month-long hospitalisation at a private hospital in Kolkata at the age of 85.