Rafi hints Chanchal, Nisho might share screen together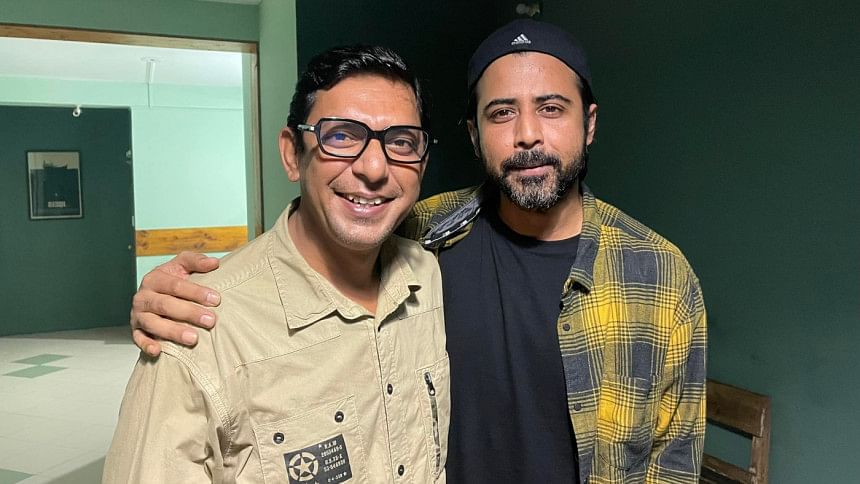 Raihan Rafi's directorial film "Shurongo" was released in Kolkata, yesterday. The audience of West Bengal gave a warm reception to Afran Nisho's silver screen debut.
Prior to the premiere of the film, Rafi gave an interview to film reviewer Aritra Banerjee on his YouTube channel, Aritra's Gyan.
Aritra, as a film lover, requested the director to design a film casting Mosharraf Karim, Chanchal Chowdhury and Afran Nisho together in a project. 
Rafi hinted that he is in talks with Chanchal Chowdhury and might bring Nisho and Chanchal together for his next big screen project. 
Fans have been anticipating it could be the same film he hinted with TM films a few days earlier.  
In the 25 minute interview, he spoke about his philosophy of filmmaking and his upcoming film which will be made on an air journey.
Upon being asked if the plot is going to be about an aviation disaster, Rafi did not clearly mention anything but informed that the lead cast is already locked and he is getting his training on how to fly a plane.
"It will be another challenge for me, as I took at the time of 'Shurongo', " he said in the interview. "I believe we can tell various stories focusing on the journey by plane."
He also shared that similar to how he made a real tunnel while making "Shurongo", he will shoot in the sky, and is currently preparing himself for a bigger challenge.
The "Poran '' director also informed that he is collaborating with Mostofa Sarwar Farooki in a web film. The project, which will be produced by Farooki, is a Chorki original venture, and one of the films in the series is titled "Ministry of Love''.