Prabir Mitra unaware of Farooque's passing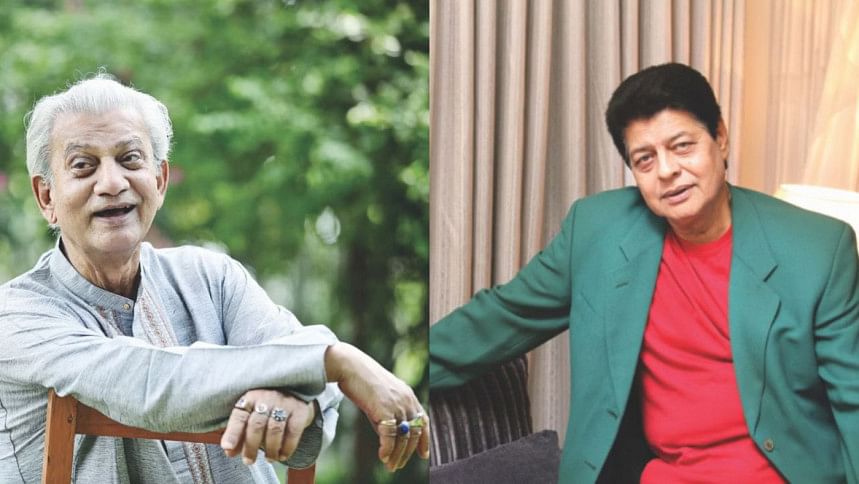 The tale is from 1969. The late director, H Akbar was directing a film called "Jolchhobi". The script for the film was written by another late and talented actor, ATM Shamsuzzaman.
"Jolchhobi" would be released in January of 1971. This film would mark the on-screen debut of Farooque. After its release, he began to earn a name as an actor. Another famous actor, who made his debut in this film, was Prabir Mitra.
Since then, Farooque and Prabir Mitra have worked in numerous films. Both of them would also earn National Film Awards and Lifetime Achievement Awards for their contributions to cinema. Over their illustrious careers, they earned the love of millions with their many timeless hits.
After they started in the industry together, they would develop a close friendship while working in local films. However, at present, Prabir Mitra is not aware that Farooque has passed away. For a long time, Prabir Mitra has been suffering from an illness, due to which he has been confined indoors.
The news of the death of a loved one, combined with his existing illness, might worsen Prabir Mitra's health. This is why he has not been relayed the news of Farooque's passing. Prabir Mitra's daughter-in-law, Sonia confirmed to The Daily Star that her father-in-law had not been informed of Farooque's death.
She would say, "At present, father's health condition is not good. In such a situation, giving this news might worsen his condition. He will be hurt by the passing of such a close friend. Considering his health, we did not give him this news. We will inform him when the time is right and his health is better. We would request everyone to pray for father. At the same time, we also pray for the departed soul of Farooque, so that he can rest in peace."