Kazi Hayat pleads for votes at BFDA election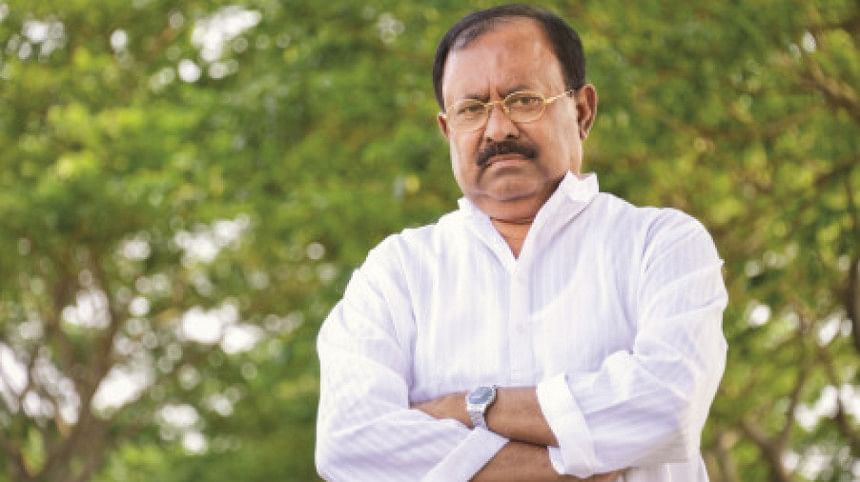 Renowned filmmaker Kazi Hayat will see the release of his government-granted film, "Joy Bangla" on December 16. The director called for a press briefing yesterday, at BFDC (Bangladesh Film Development Corporation), where he got emotional and shed tears while sharing his grief.
"I have been campaigning to be the President of Bangladesh Film Directors Association (BFDA) in the election," he shared, "I don't even know how many members are there in the association. However, I want to request everyone to give me the chance to serve as the President for the last time."
He also added that at the age of 75, people can rarely work, however, he is contesting for the role of President in the election—which will take place on December 30. "Please give me a chance," he said at the press meet. "If I have made any mistakes, or did anyone wrong, forgive me."
The director also seemed overwhelmed while talking about his upcoming film, "Joy Bangla", sharing that this film is very close to his heart. "I am proud that I could make a film like this, while I'm still alive."
"Joy Bangla" received a grant from the government in the 2020-21 fiscal year. The film stars Bappy Chowdhury, Zahara Mitu, Nader Chowdhury, and Srabon Shah, among others. "Bir" was the last directorial release of Kazi Hayat, which starred Shakib Khan and Shobnom Bubly.