I never even dreamt of becoming an actor: Zahara Mitu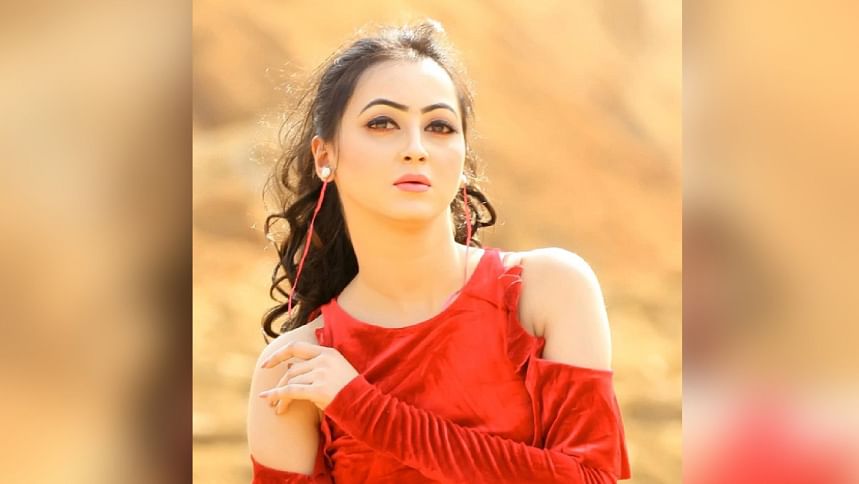 After being crowned Miss Super Model Bangladesh in 2017, model and actress Zahara Mitu became a prominent face in the entertainment industry. She starred in the Kazi Hayat directorial film "Joy Bangla", which is scheduled for release on Victory day, December 16, this year.
Not only that, she is also preparing to start shooting for the film "Agun", in which she will star opposite Dhallywood superstar Shakib Khan. In a recent interview with The Daily Star, the talented actress talked about her journey to stardom and much more.
What motivated you to join the film industry?
I never even dreamt of becoming an actor. I started my career by working as an anchor, before I went on to work on seven tele-fictions. After that, I received an offer for a film, where I would star opposite Shakib Khan. This was when I realised that I could actually work in cinema.
Previously, I had also gotten the opportunity to work in a Tollywood film with Dev. These two incidents shaped my career. Unfortunately, I could not finish shooting for that Tollywood film due to the COVID-19 lockdown. Then, when I starred in the movie "Joy Bangla," I was so impressed by the ambience of a movie set that I decided to continue working in the film industry.
What can you tell us about your upcoming government-granted movie, "Joy Bangla"?
In the movie, I play the role of Dola. Eminent director, Kazi Hayat directed the film, adapting it from Muntasir Mamun's young-adult novel of the same name. The story is set in Dhaka during the 1960's and 1970's.
I had already read the novel back in 2013, and thoroughly enjoyed the plot. When the producers and director approached me to work in the film, I was thrilled and accepted the offer immediately.
As a young and upcoming actress in the industry, what kind of challenges have you faced?
I did not face any kind of problem in terms of shooting for films. This is because I have always received full support from my colleagues and management. While filming for "Joy Bangla", I learned a lot from Kazi Hayat, who I consider to be my mentor.
What type of characters do you prefer to play? Do you generally want to play glamorous roles only?
No! I want to be more experimental with the type of roles I take on. Ideally, I want to challenge myself with my role in a production. In the future, I want to work on projects that are more women-centric.
Who is your favourite actor currently in the industry?
Shabnur is my favourite actress, and I am her biggest fan. Since my childhood, I have seen all of her movies. I used to be captivated by her acting skills, and would get sad whenever she would cry on screen. Her acting, attitude, and expressions touched my heart deeply.
Do you believe in the tradition of on-screen pairing in cinema?
Of course! We have some classic pairs in Dhallywood, like Razzak and Kabori. Their on-screen chemistry was so enchanting that, to date, people can rarely think about one without remembering the other. I, myself, was paired with Bappy Chowdhury in a few films, and I feel that the audience enjoys seeing their favourite pair on-screen together.