'I am not a big star'
Jaya Ahsan strives forward with humility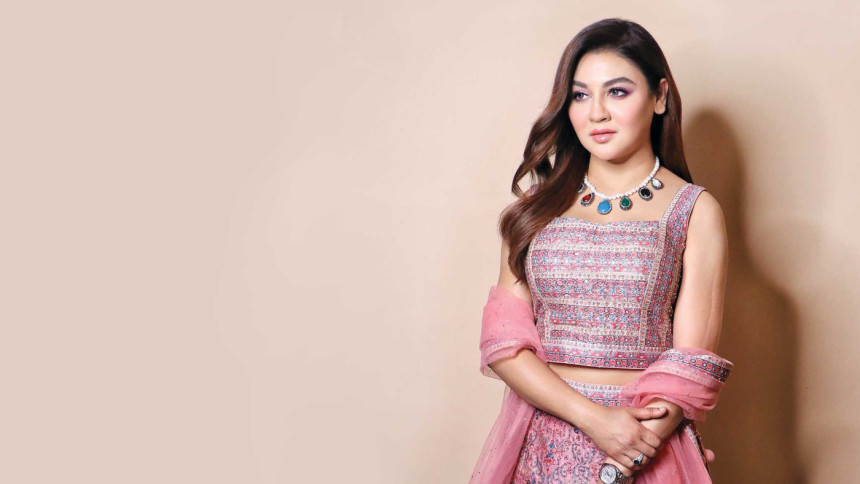 Jaya Ahsan recently won the award for the Best Actress at the Anandalok Awards 2022 in Kolkata for her performance in 'Binisutoy'.
A few months ago, she received the Filmfare Awards Bangla for the same film.
The star recently spoke to The Daily Star about her experience with the film and upcoming projects.
How does it feel receive the award for Best Actress at the Anandalok Awards 2022?
Each award only adds to my responsibilities. The civic fairy tale that director Atanu Ghosh has woven through 'Binisutoy' has become more rewarding through such accolades.
The movie was written bearing you in mind. How did it feel when you first came across this fact?
I am unaware of the fact whether the film was written bearing me in mind. Nevertheless, I do know that the production team did wait for me, until I was available for shooting.
I have been in this line of work for a long time and thus, I believe they found me dependable. However, that does not mean that I am that big of a star -- I just have the patience and the resilience that an absolute necessity for acting.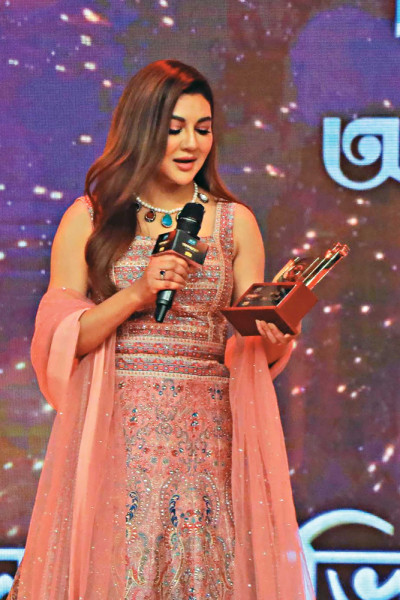 How would you rate yourself as an actor?
How can one evaluate themselves! It's the audience that will rate our performance, not us. I give my best effort but I never felt that I needed a roadmap, nor do I plan the future. I just believe that if I work sincerely, the rest comes as a reward.
You do come across a lot of simulated realism through your work.
I have learned a lot from the lives of different people while playing different characters. 
When I look closely at life, fame, stardom, glamour, and glitter just seem meaningless to me. Rather than walking around the vanity fair, enjoying the little things in life is more important to me as a human being.
What are your upcoming projects?
I am eagerly looking forward to Morteza Atashzamzam's "Fereshte", Suman Mukhopadhyay's "Putul Nacher Itikatha", Soukarya Ghosal's "Kalantar", and Mahmud Didar's "The Beauty Circus".