Fans arrange sehri for the underprivileged, to mark Mehazabien's birthday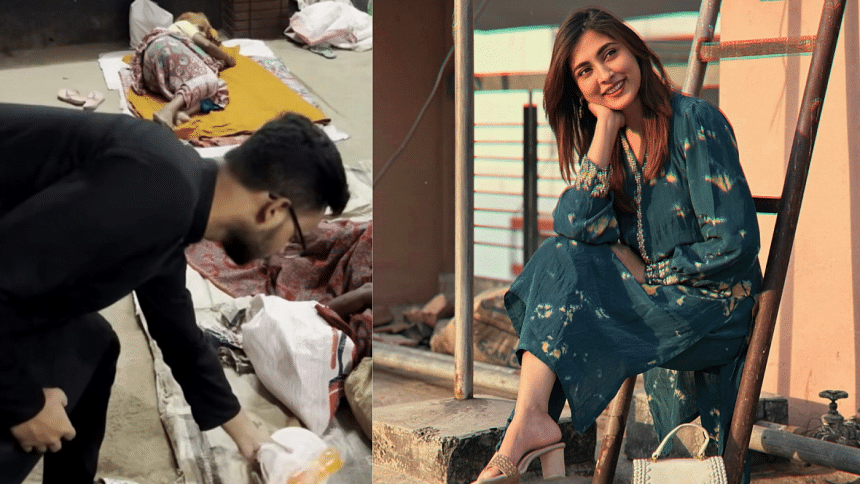 Today marks the birthday of television star Mehazabien Chowdhury. Fans and well-wishers have been showering her with wishes and lots of surprises. In a candid conversation with The Daily Star, she shared how she is going to spend the day, and what her fans have arranged for her on this special occasion.
"I have received a birthday video message today, which made me emotional. This is really a great and special feeling for me," told the artiste. "My fans who are very young -- they have done a splendid job, by arranging sehri for people on Shab-e-Kadr, I am grateful to them."
Mehazabien shared that after waking up in the morning, she got this surprise video. "They have got the right moral teachings from their family, it is a pride for me as well that they like my work," added the actor.
The "Chirokal Aaj" actor will be staying home today. Throughout the day, her family members, friends and close ones have been wishing her.
A year gone from life, how does it feel? Mehazabien always loves to be positive, and with her growing experience, she advances her career. In her life as an artiste, people have showered her with love and respect. "Sometimes I think, I haven't done anything to deserve this love I get from people," she asserted. "I will be forever indebted to them, and I will try to give my best and present great work for them."
In the previous years, Mehazabien would have the highest number of projects during Eid. However, this year will be completely different, as she has no upcoming project to be released particularly for Eid. "I wanted to take a break from the Eid projects, and I believe that the break, I will be able to comeback with something extraordinary."
The actor has asked for prayers and blessings from all of her fans and followers.