'Dune: Part Two' officially happening, set for 2023 release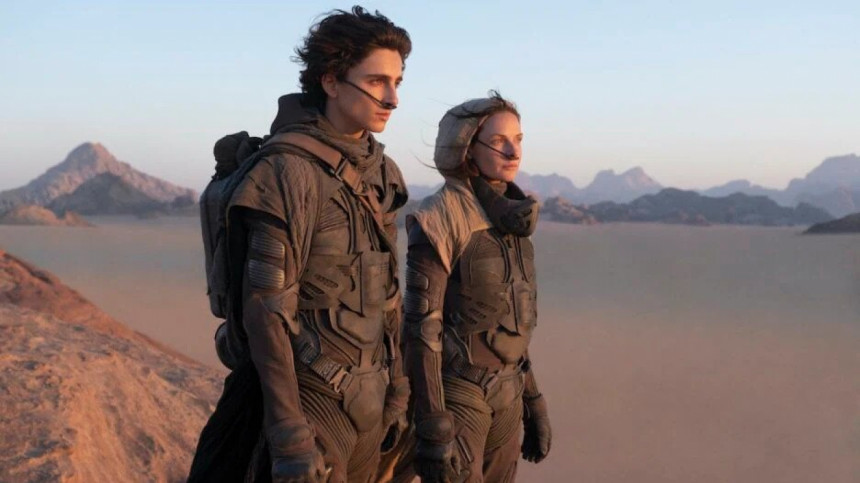 Legendary Pictures and Warner Bros announced recently that "Dune: Part Two" has been greenlit after the first film's $41 million opening in North America this past weekend. Denis Villeneuve will return to direct the sequel, which is set for release in October 2023.
This is only the beginning...

Thank you to those who have experienced @dunemovie so far, and those who are going in the days and weeks ahead. We're excited to continue the journey! pic.twitter.com/mZj68Hnm0A

— Legendary (@Legendary) October 26, 2021
"Legendary is pleased to officially move forward with Dune: Part Two…once again based on the amazing books written by Frank Herbert," read the statement from Legendary announcing the sequel. "We would not have gotten to this point without the extraordinary vision of Denis and the amazing work of his talented crew, the writers, our stellar cast, our partners at Warner Bros., and of course the fans! Here's to more Dune."
"Denis Villeneuve has crafted a film that is both visually extraordinary and emotionally transporting, as evidenced by its global success both critically and at the box office," Warner Bros. chairman Toby Emmerich said in a statement. "We are thrilled to continue on this journey with Denis and his cast and crew, and our partners at Legendary, and can't wait to bring the next chapter of this epic tale to theaters in October 2023."
"Dune" has received critical and audience praise since its premiere at the Venice Film Festival.
The film follows Paul Atreides (Timothée Chalamet), the heir of an aristocratic family that has been tasked with mining precious resources on a desert planet called Arrakis and who is prophesised to be the Lisan al-Gaib, a messiah who will liberate the Fremen, the people of Arrakis who have fought those attempting to colonise it. The sequel will adapt the second half of "Dune" as Paul continues his training under the guidance of the Fremen.
Prior to that, Chalamet will also appear in Warner Bros.' "Wonka," a prequel film about the famed Roald Dahl candyman directed by Paul King that will be released in March 2023. Chalamet's "Dune" co-star, Zendaya, will appear in "Spider-Man: No Way Home" this December.