'Damal' makes its way to US theatres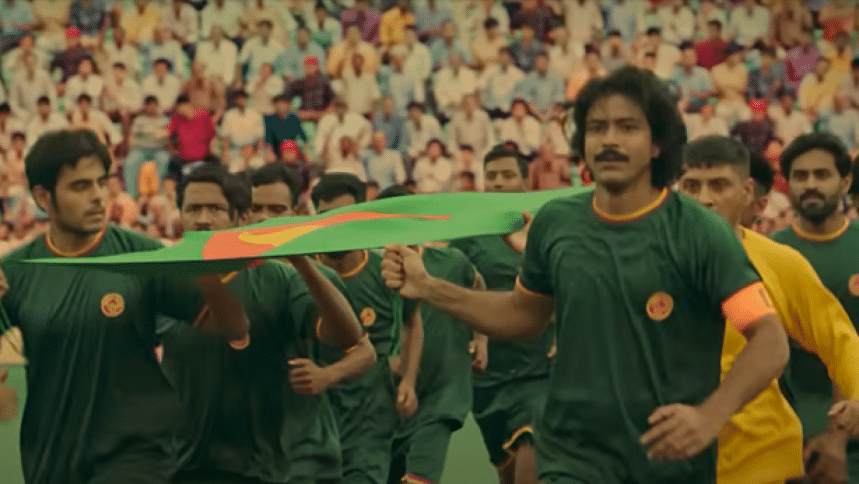 Raihan Rafi's film "Damal" tells the tale of the Shadhin Bangla Football Team from the Liberation War era. The film was released in Bangladesh on October 28. Now, the movie will make its way to theatres in the US.
Presented by Bioscope Films, "Damal" will be screened in New York's Jamaica Multiplex; North Hollywood and San Francisco in California; Dallas and Houston in Texas; Baltimore; Chicago; Orlando; Miami and 15 cities across the US.
Afterwards, on December 2, the film will be screened in 50 halls of Regal Cinema Hall, Harkins Theatres and Cinemark Theatres, with advance tickets already on sale.
Directed by Raihan Rafi, "Damal" was initially released in 22 halls across Bangladesh. In its second week, the number of halls screening "Damal" was increased to 24. Produced by Impress Telefilm, "Damal" stars Siam Ahmed, Sariful Razz and Bidya Sinha Saha Mim, among others.