'Damal' kicks off tomorrow, has to compete with 'Hawa' and 'Poran'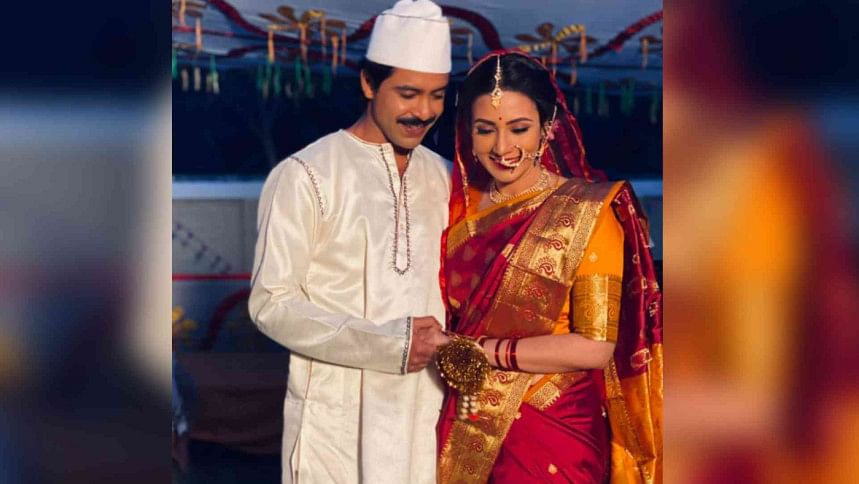 Bidya Sinha Mim and Sariful Razz's intense chemistry in "Poran" created waves across theatres, as the film completed its century run. The charming on-screen duo is set to 'goal' straight into the theatres with Raihan Rafi's "Damal".
"Damal", which is based on real-life events, has already captured the attention of audiences through its pre-release campaigns. The movie will be releasing tomorrow across 22 theatres in the country.
Faridur Reza Sagar has written the story of 'Damal', while its screenplay has been jointly penned by Raihan Rafi and Nazim Ud Daula. The lyrics of the movie has been written by Russel Mahmud. Arafat Mohsin Nidhi composed the tune and music for the songs.
 "Raihan Rafi's 'Poran' came as a turning point in my career. I really grateful to the audience for showing so much love for this movie," said Bidya Sinha Mim to The Daily Star.
"I have never seen the liberation war, nor I have ever seen a football match during the war. It's a huge honor to work on such a wonderful project, which dwells on that period. When I shot for this movie, it felt like I was actually in a war. Fans have already poured their love into Damal's songs already. I am hopeful that the audience will love me as Hasna as well," said Mim.
Sariful Razz who is basking on the success of both his movies "Poran" and "Hawa" is quite excited about the liberation war-based film.
"Slowly but steadily, people's ideas about Bangladeshi movies are changing. Nowadays, people come to watch movies with their families. I am really happy that three of my movies 'Poran', 'Hawa' and 'Damal' will be running across the theatres," said Razz.
The movie stars Sariful Razz, Siam Ahmed, Bidya Sinha Saha Mim, Shahnaz Sumi, Rashed Mamun Apu, and Sumit, among others.