Bangladesh release of 'Pathaan' halted for month of February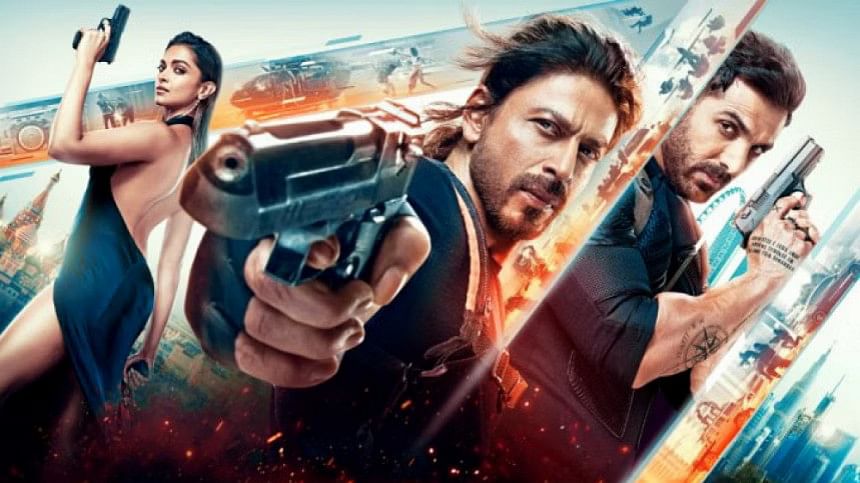 Shah Rukh Khan's "Pathaan" will no longer be releasing on February 24 in Bangladesh. The film's release has been postponed as International Mother Language Day is observed during this month.
The makers are now planning on releasing the film in March. The news was confirmed by the production company, that was supposed to import the film in Bangladesh, to The Daily Star.
Earlier, the Ministry of Information and Broadcasting confirmed that Hindi films can now be released in Bangladesh.
Previously, 19 film-related associations also come to an agreement that Hindi films should be allowed to release in cinema halls across Bangladesh. They came to this consensus after a long discussion at the Bangladesh Film Development Corporation (BFDC).
These associations do not want to oppose the import of Hindi films in Bangladesh. After the discussion, they also suggested that every year, 10 Hindi films should be released in Bangladeshi theatres.
"Pathaan" was released in India on January 25. Directed by Siddharth Anand, the film marks the return of Bollywood King, Shah Rukh Khan to the big screen after almost four years. The film also stars Deepika Padukone and John Abraham in leading roles. Salman Khan also made a cameo appearance in the movie.