SERIES REVIEW
'And Just Like That', Carrie Bradshaw's world changes forever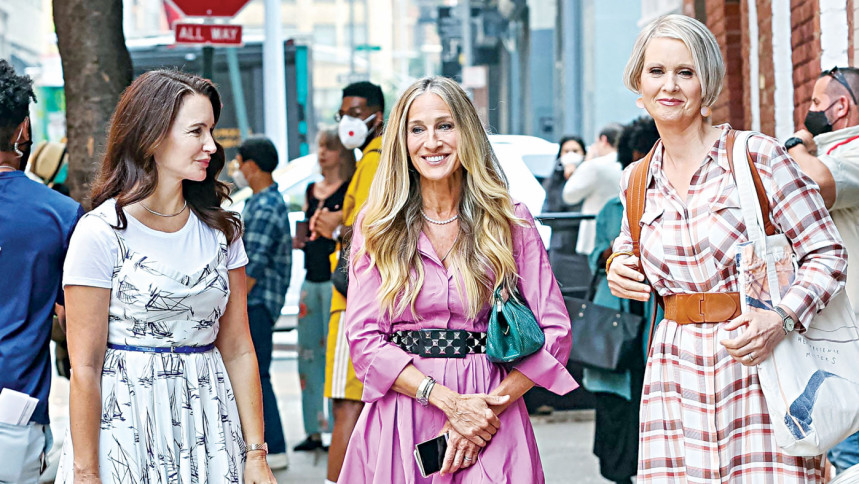 The following article contains spoilers from the first 2 episodes of "And Just Like That".
"They say nothing lasts forever; dreams change, trends come and go, but friendships never go out of style." - Carrie Bradshaw, played by Sarah Jessica Parker, Sex and the City.
The long-awaited sequel series to "Sex and the City", HBO Max's "And Just Like That", is finally here, garnering mixed reviews mostly for killing off a major character in the first episode.
"And Just Like That" follows three main characters- Carrie, Miranda and Charlotte, played by Sarah Jessica Parker, Cynthia Nixon and Kristin Davis respectively, as they "navigate the reality of life and friendship in their 50s".
The 10-episode series debuted its first two episodes to mixed reviews. Fans were speculating how they will fit in Willie Garson ( Stanford's) death in the series and how Kim Cattrall's Samantha Jones will be written off. However, they were left heartbroken when they witnessed the death of Chris Noth's Mr. Big, in the final minutes of the first episode.
"And Just Like That" is quite different from the original series. Mostly, there is no voiceover by Carrie along with the light tone cinematography. The original series also lacked diverse characters and so the spin-off introduced four new characters, played by Karen Pittman, Nicole Ari Parker, Sarita Choudhury and Sara Ramirez.
The tone of the first episode starts off vibrant but as it progresses, we get to see our smart, confident characters become more toned down and mellow as they try to tackle old age and a post-pandemic world among other things.
While "Sex and The City" showcased women in their 30's battling with careers and relationships, "And Just Like That" focuses on grief and how liberating and scary it is to accept your 50's, and still be strong.
"And Just Like That" marries the optimism and breathless wonder of a 1998 Carrie Bradshaw with the weariness that accompanies, as Samantha once said, decades of "lies and mutually accepted delusions."