When a community comes together
Open Space Theatre to give half of June profits to actor's mother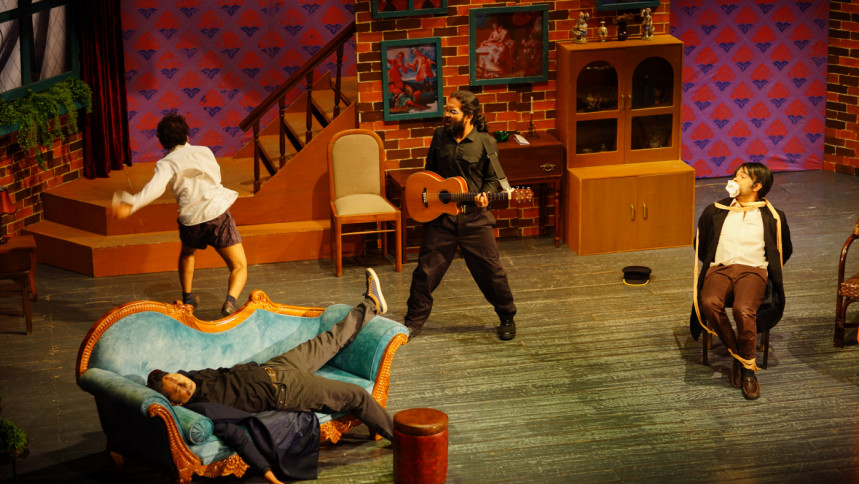 What is the purpose of the arts? To evoke emotions? What is it about seeing a scene in a movie, or our favourite songs that makes us feel a certain kind of way?
At its heart, all art forms are different ways of expressing the human condition, and in the process bring people together.
In conversation with Open Space Theatre's Founder, Tisha Mahjabeen Chowdhury, I discovered a profound sense of community while listening to their journey.
What kind of audience reception do your shows get?
When we started Open Space Theatre in 2017, many people complained that Dhaka does not have an audience for theatre. So, we created an entire community for the theatre arts through our hard work. We gave out thousands of leaflets and spent hours on streets doing direct marketing. At the same time, we tried our best to ensure that productions could captivate the audience. After every successful show, we continued rehearsing to ensure that our production was constantly improving. We never stopped and gave in to complacency with any of our productions.
Till date, we have had a total of 42 shows from our three productions till now, and most of them were sold out. The audience pool that we created in the past five years is very special to us, because they are the pioneers who helped revive Dhaka's theatre culture. They attended our shows regularly, and also brought with them other people to our shows. This community has been instrumental in our goal to make theatre arts popular.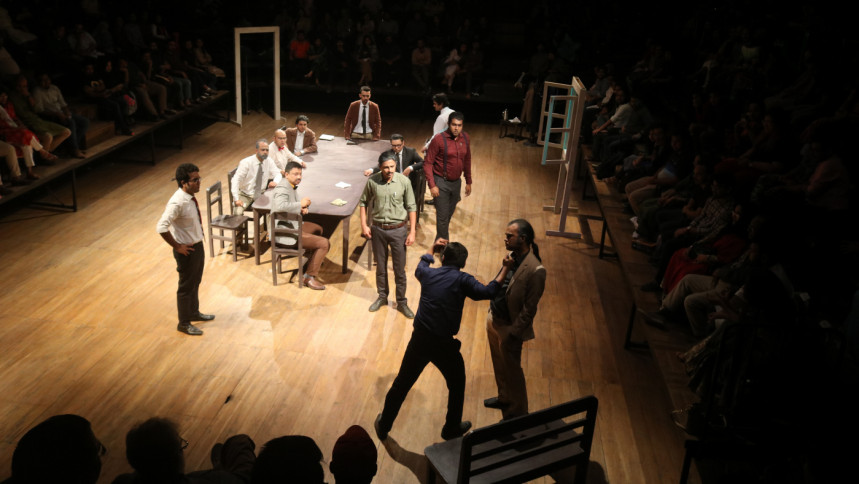 I noticed on Facebook that 50 percent of proceeds from your shows in June will be given to a fellow actor. Could you please elaborate on the details regarding this? 
50 percent of the profits from all shows taking place in June will be donated for the treatment of one of our actor's mother. The actor in question plays the role of Juror 5 in our massively popular production "12 Angry Men", and also Teddy Brewster in the new dark comedy play, "Arsenic And Old Lace".
How has the community reacted to this initiative?
I have to mention a very special individual from our audience. When she learned about our fundraising shows, she directly contacted our Facebook page and took the actor's number. She then personally visited him and his mom at the hospital, and gave them BDT 50,000 to support them during this difficult time. She told him that she wanted to support him because as an entertainer, he brings joy to the audience. This kind act was heart-warming to hear, and I have to say that this person is a truly remarkable human being. We feel blessed to have such a person in our community.
Aside from this instance, other community members have generously bought blank tickets, even though many of them will not be able to attend the shows. They did so just to support our cause. We are humbled by such support from our community.
Open Space Theatre will present "Arsenic and Old Lace" on June 24 and 25, with "12 Angry Men" taking place on June 27. Find the event details from their Facebook page.