'Hidden Beauty': Khurshid Saleem's dramatic aesthetics on display at Gallery Chitrak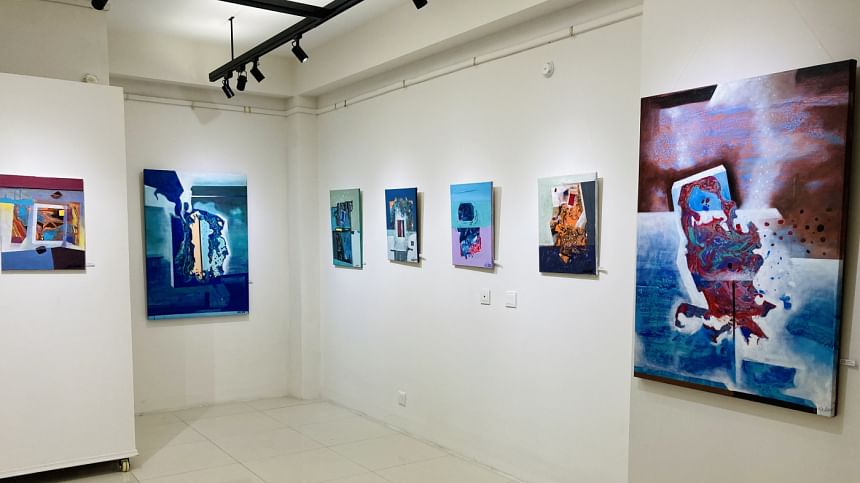 How often do we get to witness a chaotic, yet disciplined display of 3D forms furnished with fluid colours? Such is the case for artist Khurshid Saleem's maximalist abstractions, which are a wonderful example of geometric shapes and spontaneous flowing shades coming together.
Gallery Chitrak inaugurated "Hidden Beauty", Khurshid Saleem's 80th solo exhibition, on October 14. Present at the event as chief guest was art critic Professor Nazrul Islam; General Secretary of Bangladesh Awami Swechasebak League, Afzalur Rahman Babu was the special guest, and Professor Nisar Hossain, Dean of Fine Arts Institute (DU) took on the role of the chairperson.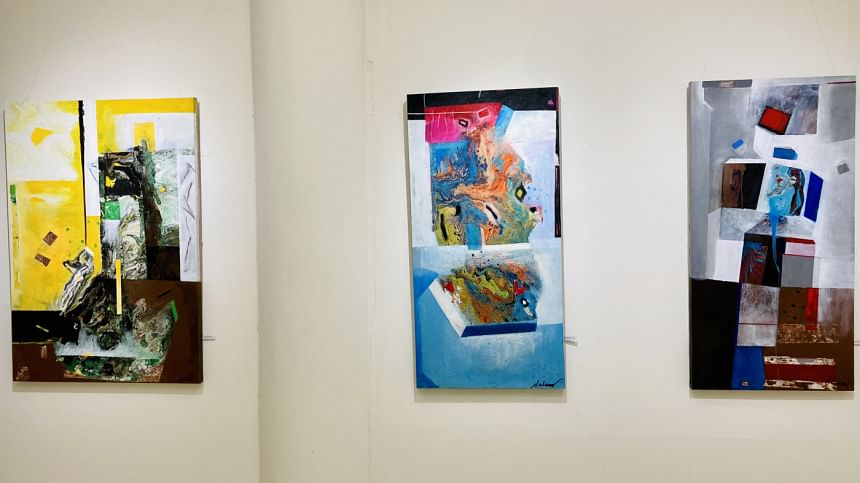 In his speech, Professor Nisar mentioned how Saleem transfers practical knowledge through his artworks and that he has worked relentlessly to promote Bangladeshi artists.
Khurshid Saleem is a veteran artist who has left his mark in almost all the continents. New York based art critic Ed McCormack, in reference to Saleem, had said in the past, "If Rothko was a minimalist, Saleem is a maximalist in terms of the number of formal elements he brings into play on the canvas".
Aside from having 75 international exhibitions, Saleem's paintings have made a place for themselves in museums across Asia and Europe.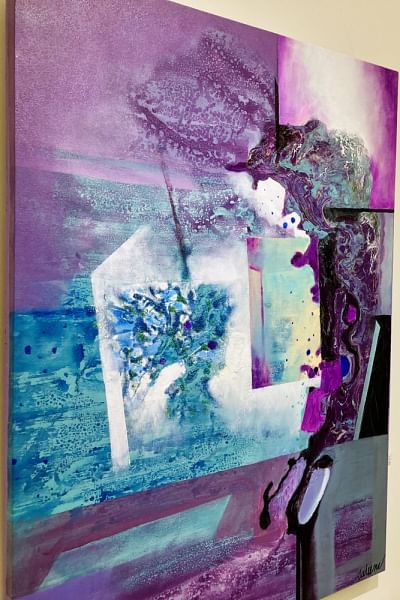 Every painting currently hung on the walls of Gallery Chitrak feel like portals to another dimensions. The most prominent feature of Khurshid Saleem's artistry is the balance in 3D forms and the use of colours. There are 50 paintings in this exhibition, all part of his 'Hidden Beauty' series.
When asked about his thought-process, the artist shared that he draws inspiration from nature—and the beauty that often goes unnoticed—capturing the spirit of natural beauty on his canvas, through the use of abstraction.
The painting labelled 19 makes visitors travel through a tunnel to a colourful world. Smaller pieces like number 8 and 9 hold the most intricate details with ethereal shades.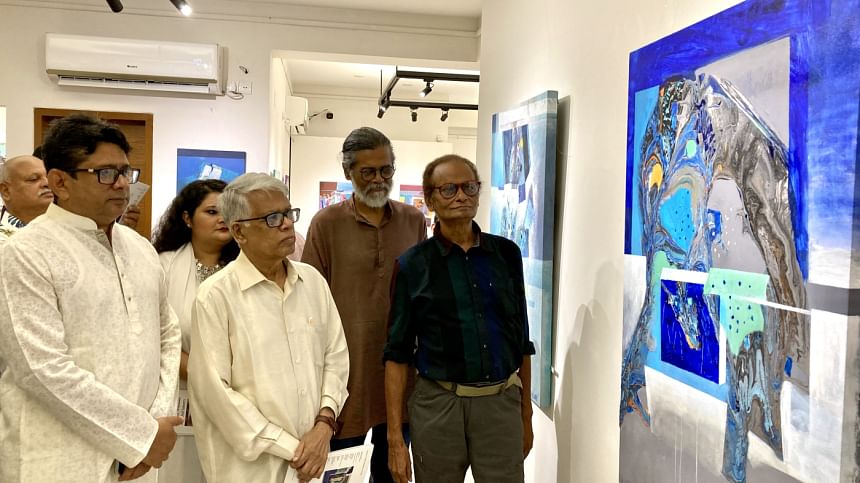 Number 41 is an extruded form in motion, wrapped in colours. Happiness screams through number 22 and 23, with pretty and glittery paint, whereas number 31 reminds me of an old decayed living room, like the one where Professor Slughorn was temporarily residing, in "Harry Potter and the Half Blood Prince".
The piece that intrigued me the most was number 44, resembling the infinity fortress in the anime "Demon Slayer". This piece contains a dominant contrast between deep and light hues, a hierarchy in forms and depth, and a symbiotic fluidity with glittering colours.
All in all, "Hidden Beauty" is a wonderful showcase of Khurshid Saleem's mastery. Gallery Chitrak will run this exhibition till October 22.