Global Friendship Art Festival India 2023 begins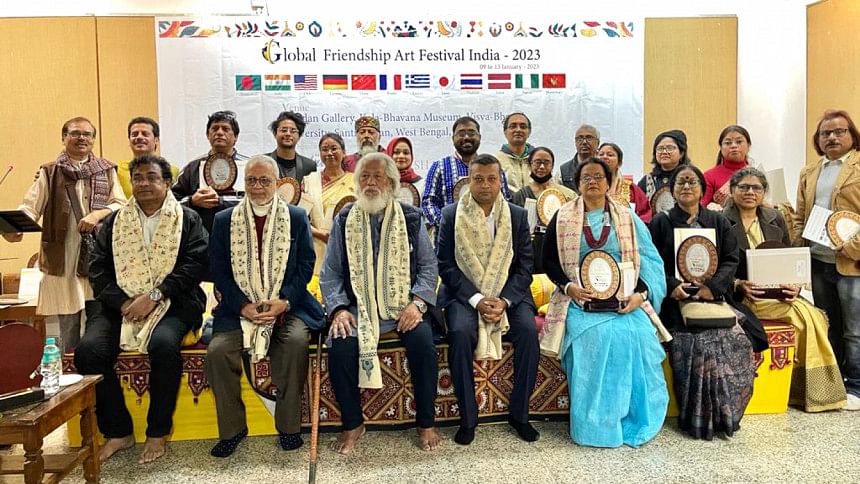 To deepen the bond between Bangladesh and India, the Global Friendship Art Festival India 2023 has started at Visva-Bharati University in Shantiniketan, West Bengal. 
The 5-day art festival, organized by the Bangladesh Artist Group, features 104 paintings and 12 sculptures by 65 artists from 12 countries. 
Deputy High Commissioner of Bangladesh Andalib Elias inaugurated the art festival in Kolkata on Monday, by lighting up 'Nandan Chitrashala Mangal Pradip' of Kalabhaban. 
Presided over by the President of Bangladesh Artist Group, Saiful Islam, the inaugural ceremony was attended by the former principal of Visva Bharati University Kalabhavan, renowned artist Dr. Janak Jhankar Narzary, along with famous artists of Bangladesh K M A Quayyum and Nasima Masud Ruby as special guests. 
"Through art, culture, and creativity, the exhibition festival will serve as a platform to strengthen the friendship between Bangladesh and India. In addition to bringing together ideas, thoughts, and people from all around the world," said Andalib Elias.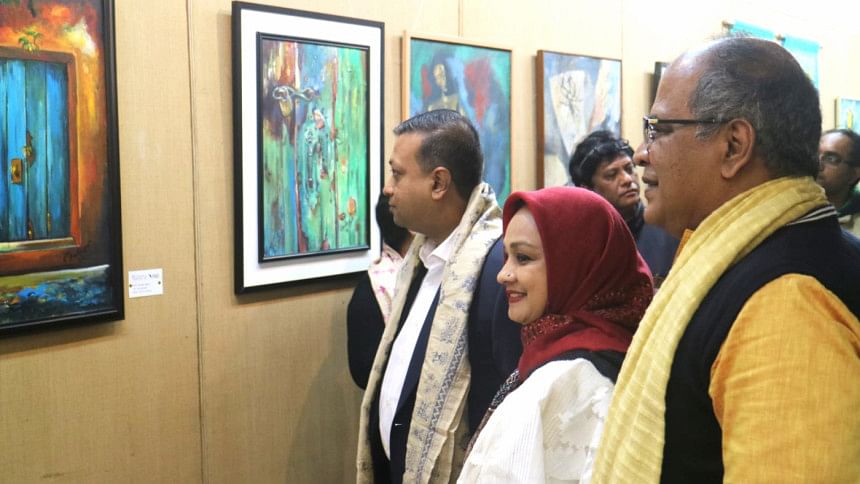 He went on to say that the event exemplified the tenacious, peaceful, and non-communal spirit of Bangabandhu and the people of Bangladesh. Besides, the festival will help spread the message of Bangladesh's huge progress in various fields, including art and culture, in recent years under the exemplary leadership of Bangladesh Prime Minister Sheikh Hasina.
Advisor of Bangladesh Artist Group, Syed Ashrafuzzaman, Mohammad Akhtar Hossain. Sandeep Bhattacharya, India representative of Artists Group, were present at the opening ceremony.
Bangladeshi artists Mohammad Rafiq, Shamima Akhtar, Jasmine Akter and Mojahidul Islam, were present among the participants. 
The high commissioner of Bangladesh handed over memorials to the artists of Bangladesh and India in the ceremony.
The exhibition is open to all visitors from 10 am to 5 pm daily until January 13.