'Agunjatra': Raising awareness on transgender discrimination
Prachyanat's newest play to be staged today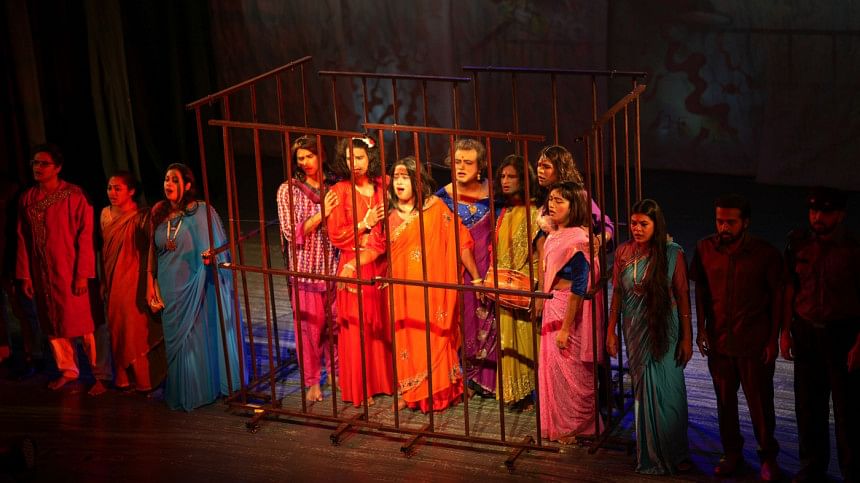 Well-renowned theatre troupe, Prachyanat will be bringing an interesting new play this Friday, adding to their existing repertoire. "Agunjatra", the new play in question, will be staged this Friday, December 23, around 7 pm at the Nilima Ibrahim auditorium of Bangladesh Mohila Samity. The play will mark Prachyanat's 41st theatre production.
"Agunjatra" highlights the story of the transgender community and the struggles they face in our society. Recently, the troupe had an exclusive, invite-only, premiere of the play at the same venue. Adapted from a radio-play called "Seven Steps Around the Fire", by Indian playwright Mahesh Dattani, "Agunjatra" has been translated into Bangla by Shahidul Mamun, with Azad Abul Kalam adapting and directing the play.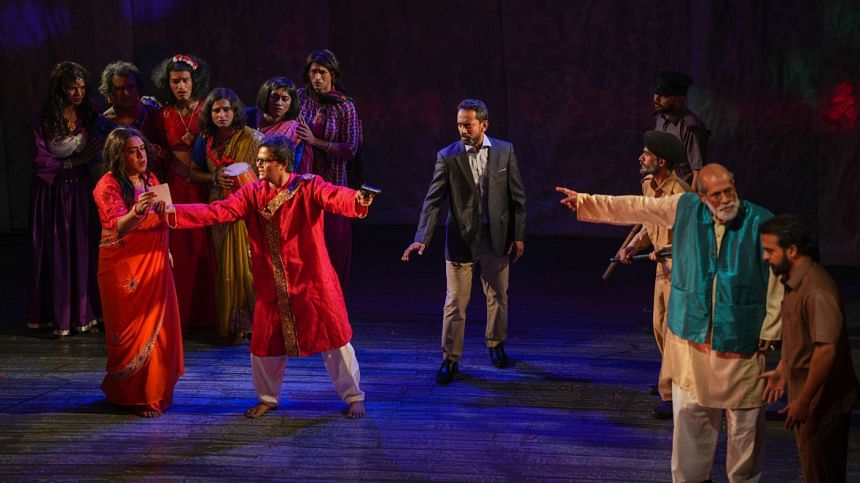 The play follows the story of a transgender person, Kamala, who is in a relationship with the son of a minister. When the minister learns about this relationship, he arranges for Kamala to be murdered. Later, they frame another transgender person, Anarkali, for the murder of Kamala.  
Starring in the play will be Chetona Rahman Bhasa, Shorme Akter and Shahed Ali, among others.