Jaltaranga celebrates Bangla music's journey with evergreen melodies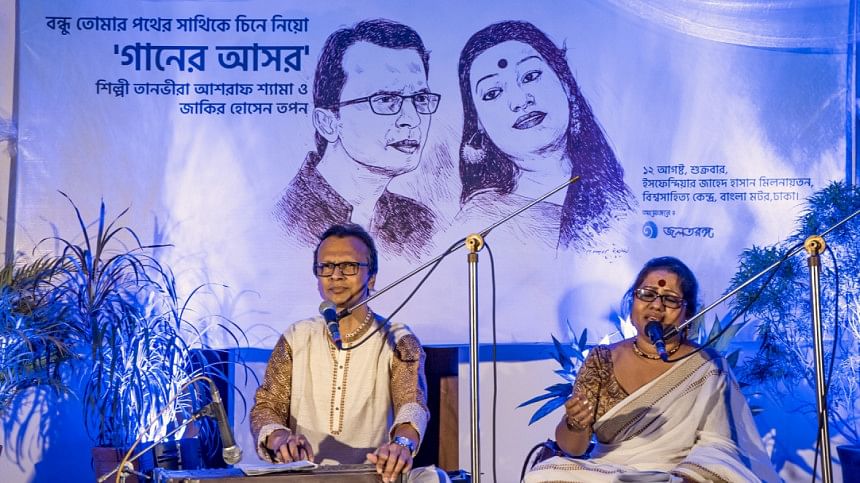 "Bondhu Tomar Pother Sathi Ke Chine Nio", a musical programme organized by Jaltaranga, was held at the Isfandier Zahad Hassan Auditorium at Bishwo Shahitto Kendro, recently. Actor-elocutionist Jayanto Chattopadhyay, Muttalib Biswas, Eminent Guitarist Enamul Kabir, and Painter Abdul Mannan were present at the event, among many others.
The musical soiree featured performances by Zakir Hossain Tapan and Tanvira Ashraf Shyama. The couple performed various timeless melodies from the golden era of the music industry.
Starting from Tagore's soothing melodies to Manna Dey's nostalgic melancholies, they kept the audience entertained through their renditions. Songs by Jatileshwar Mukherjee, Azad Rahman, Alauddin Ali, Hemanta Mukherjee, Kamal Dasgupta, Salil Chowdhury, and the National Poet Kazi Nazrul Islam were performed at the event, alongside many other evergreen tracks.
The programme ended with Manna Dey's popular number "Coffee House", and a vote of thanks from the performers and organisers.