Land-grabbing in CHT must stop
Save homesteads of indigenous people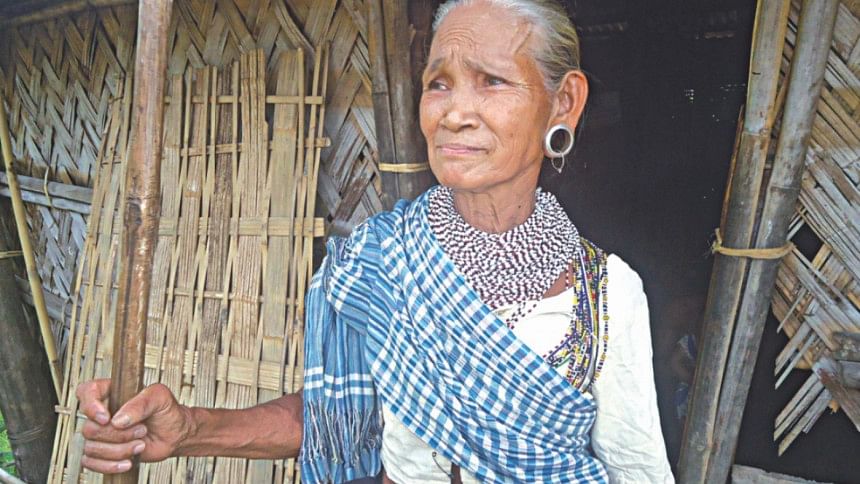 It is an irony made possible by the nexus of money and political links that three tribal villages in the Bandarban district of the CHT are in the process of being grabbed and its inhabitants facing the prospect of eviction. Not only that, they are also facing charges of trespassing into what has legally been their abode for generations. And it is not the three villages only but the adjacent lands also that the indigenous people use to farm for sustenance that have been grabbed illegally. The grabber resorted to usury and then forcefully grabbed the land of those who defaulted in repaying the loan.
Reportedly, the actual amount of the so-called purchased land is three times the 60 acres that the so-called buyer says he has purchased. And he makes no secret of the fact that he faked documents to grab jhum lands, shamefacedly suggesting that faking documents to purchase lands in the hill districts is a common practice—all for the purpose of building a resort and a five-star hotel. In fact, since the signing of the CHT Accord, quite a few such villages have been denuded of their original inhabitants to make room for tourist resorts.
There are several stark questions that the administration and those connected with giving clearance of the sale of the lands in question must answer. How can people get away with using fake documents to buy land? And how can a person who is neither a permanent habitant nor a non-permanent resident purchase lands amounting to hundreds of acres? Is it not for the administration to ensure that the provisions of the relevant international protocols regarding protection of tribal lands are not breached?
We feel that there is a very fundamental issue that ought to be addressed here. Can we really afford to decimate the ecological environment of the CHT in the name of development and haphazard construction for tourism? By all means, the CHT should be opened to the world but that should not be at the expense of the pristine beauty of the region nor of the rights of indigenous people who, due to these developments, stand to lose their homes and means of sustenance.