Editorial
Child stolen from hospital
Lax security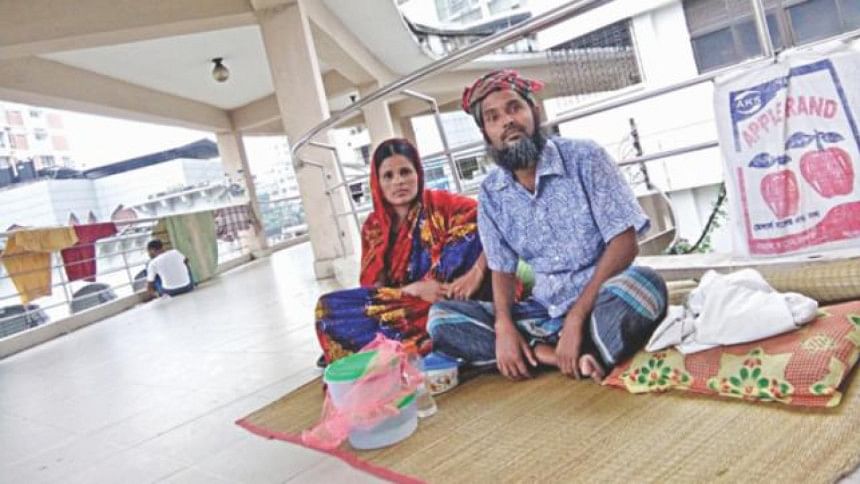 More than a month has gone by since a three-month old girl was stolen from Dhaka Medical College Hospital without the authorities being able to trace her. And the parents, feeling helpless, are staying at a hallway of the hospital, refusing to leave until they get their baby daughter back. Nobody knows how that's going to work out but unfortunately that's the only option they are left with. The mother had filed a case with Shahbagh Police Station after the baby went missing. The hospital administration provided the investigators with footage of CCTV cameras in which she identified the woman who stole her baby. Why haven't the police been able to zero in on the suspect or find the baby despite such solid evidence? 
The entire episode is shocking, although not new. We are extremely disturbed to note that hospitals around the country have frequently been in the news lately for reasons other than medical, such as theft of medicine, absenteeism of medical care practitioners,  gross negligence of patients and of course, occasional stealing of newborn children. But this time, the baby was not born at DMCH; her father had gone there to seek treatment. So here is the situation: hospitals are turning into places where patients and visitors are not only being deprived of the services but also falling victim to such horrifying crimes. 
Providing the police with video footage is a step in the right direction but hardly enough. The hospital administration should make sure that nobody other than patients and their visitors can get inside the hospital premises. And the police should ramp up their effort to find the missing child.