Durian Sukegawa's 'Sweet Bean Paste': On second chances and the plight of leprosy patients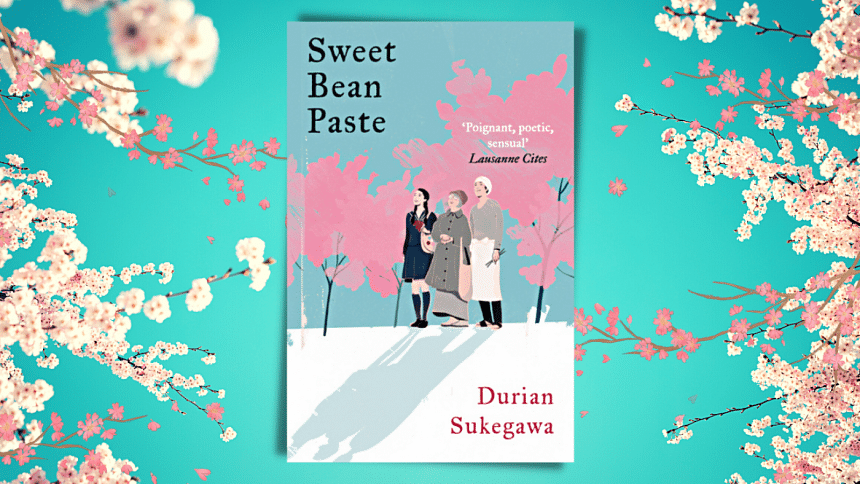 Sweet Bean Paste (Oneworld Publications, 2013) by Durian Sukegawa is a beautiful and poignant novel that remains embedded in a reader's heart. A tale of friendship and redemption in an unforgiving society, it is also a testament of what should never be repeated.
One morning, a man named Sentaro is approached by an elderly woman with crippled hands and her face paralysed. She is Tokue Yoshii, eager to work at the Doraharu shop. Sentaro is a man who has lost all hope and motivation in life. Previously incarcerated for drug possession, he has given up on his dream to be a writer. He makes and sells dorayaki, Japanese pancakes filled with sweet bean paste, at the shop to pay off his debt. He may have a past but no future, just as he has no present, for in his heart he has lost all hope for himself. His conviction has rendered him an outcast and in his society, outcasts are not given chances but discarded.  Surprised by Tokue's offer, Sentaro refuses her politely but firmly. She is, after all, 76 years old and also has a visible disability. However, the gentle elderly returns and offers to work at one-third of the offered pay, and leaves a tub of delicious sweet bean paste that she made herself. 
Sentaro becomes conflicted—Tokue's sweet bean paste is scrumptious, it reminds him of his deceased mother. He hires her and the unlikely pair eventually become friends. When Wakana, a 15-year-old girl whose mother works at the bar, becomes close to the duo, it is only in Tokue's  patient and caring presence that she is able to open up about the painful circumstances in her home. Over time, Wakana learns to open up to Sentaro as well, when he changes from his taciturn self to a man who cares. Soon, however, we find out that Tokue's disabilities are a result of Hansen's disease, commonly known as leprosy. 
Through Tokue's history, the forced separation of leprosy patients from their families and their confinement in sanatoria come into light. Many patients were destined to spend their whole lives in different prison-like sanatoria. Although Japan revoked the cruel Leprosy Prevention Act in 1996, families refused to take back their once leprous relatives who were by then fully cured and no longer deemed infectious. 
In Sukegawa's novel, Tokue becomes a resident of the Tensheon National Sanatorium at the tender age of 14. Everything was taken away from her on entrance, including her name, to prevent her family from becoming outcasts. Her hands were crippled from the disease. She would marry but never conceive as her husband was forcefully sterilised. She would gain freedom to leave at old age, but the prison-like sanatorium was destined to be her home forever. 
In his younger years, author Durian Sukegawa (pen name for Tetsuya Akikawa) would ponder about the meaning of life. He would ask others around him, what does it mean to live? Almost everyone he came across believed that 'to live' is to be a productive member of society; this answer failed to satisfy Sukegawa. When Japan abolished the Leprosy Prevention Act, the struggles of fully cured patients of leprosy became widely known. Affected by their stories, Sukegawa wanted to explore the meaning of life from the perspective of leprosy patients victimised by the cruel legislation. The leprosy patients were never given the chance to be  productive members of society. Sukegawa wondered that perhaps their answer to 'what it means to live' would be different and he was correct. For them, 'to live' meant to make the best of what life offers, even if what it offers is next to nothing. 'To live' means to believe in oneself and in one's worth even when branded as an outcast by society. Sukegawa had finally obtained the answers that he had been looking for and he wanted to share them with the rest of the world. Thus, the outcome of his research is this eloquently written novel whose nuances are beautifully conveyed by Alison Watts' translation from Japanese to English.  
Sweet Bean Paste is a heart-warming, bittersweet tale that celebrates acceptance and hope despite the miseries of life. Through Tokue, it asks readers to believe and accept that every life is meaningful irrespective of the situation or environment any individual is in. I believe this is an exceedingly powerful message. The novel is able to convey the value of human life through its memorable characters despite their past and predicaments. Furthermore, the value of human life is especially significant to consider given during the current predicament that the world faces. The pandemic has thrown the world into chaos and confinement. As Sentaro does, it is easier than ever to criticise ourselves (as well as others) mercilessly and feel the resentment that Tokue felt in her younger days of impairment and hopelessness. However, it is also the loveable but tenacious character of Tokue who reminds us to accept the priceless value of every life including our own. To believe that hope and compassion can one day set us free, especially from the cages that our minds create for us. 
Zerin Jannat is an avid reader and a dreamer. She holds an MSc. in Economics from Stockholm University and is currently trying to pave the way for herself in the world.