A brief encounter with awakening: Revisiting Anuk Arudpragasam's 'The Story of a Brief Marriage'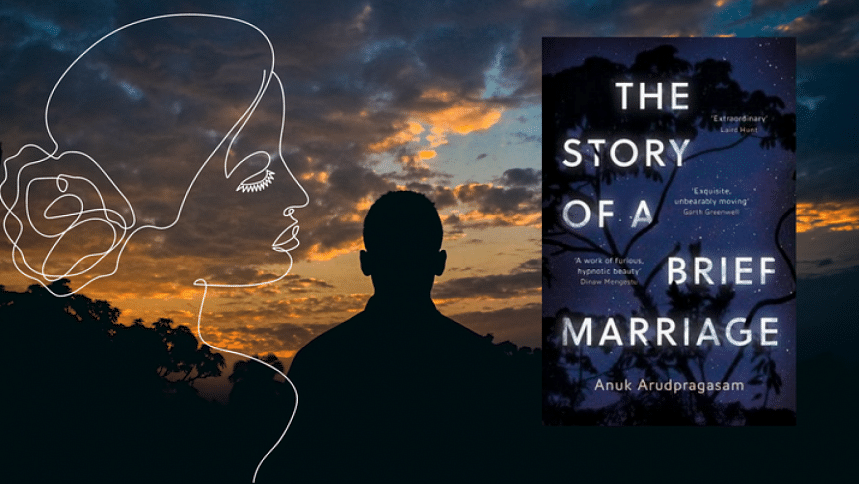 The onset of the late 20th century has often been marked for politicisation of the literary world as authors around the globe increasingly depicted stories of human lives caught in the mesh of oppression and violence. Literary fiction is thus appreciated for its ability to inspire empathy for lives that are otherwise lost or reduced to being mere statistics on a newspage. It is here that Anuk Arudpragasam, with his penetrating observation and vivid eloquence, takes a stride further. He gives life to the story of an anomalous marriage spanning only a day and night in the Northeast camp, in the coasts of Sri Lanka.
Anuk Arudpragasam's second and most recent novel, A Passage North (Hamish Hamilton, 2021), was shortlisted for the 2021 Booker Prize. Unlike many other authors, Arudpragasam does not delve into the backstory of his protagonist in his debut novel, The Story of A Brief Marriage (2016); nor does he provide any specifics of the conflict at play. He focuses, instead, on portraying the intricacies of alienation and uncertainty through the story of Dinesh, who has survived  the Sri Lankan civil war. 
We know only that Dinesh is an orphan living in a jungle by the refugee camp during the prevailing conflict between the Sri Lankan army and LTTE ground force on the Tamil held territory in Sri Lanka. There is, on one hand, the advancing shelling of the army trying to occupy the territory, and the LTTE rebellion on the other. Amidst such persisting violence and insecurity, Dinesh is one day approached by Somasundaram, a man who wants Dinesh's hand for his daughter, Ganga. The story spans this eventful day, with Dinesh first exploring the prospect of marrying a stranger in such a strange time, and then him discovering his corporeality and awareness of being with another human being after spending an aeon in isolation and disconnect. 
Having lost his mother during an evacuation journey, the only possessions that Dinesh carried with him were "little objects that he found here and there and took pity on… anything that was lost or abandoned by other evacuees and that seemed to him in need of companionship". His long lost connection with home, family, friends, and possessions pushed him towards a deadened and drifting life devoid of any functionality. Thus, when Dinesh is approached for marriage, he can't think of the last time he felt connected to someone else. Through this desire for company and inspiration, found in daily mundane acts like sleeping, talking or eating, Arudpragasam shows how the simplest acts of human existence can be disrupted from surviving in prolonged conflict.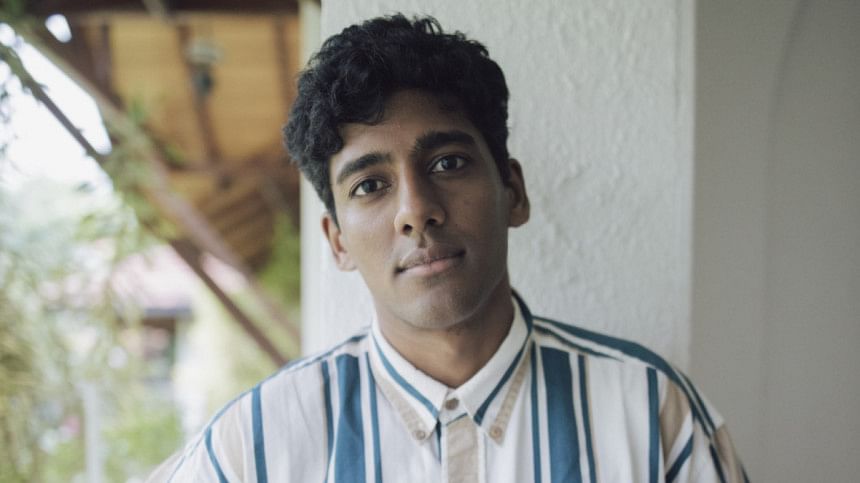 It has been weeks since Dinesh has had proper sleep, "[e]ven if his eyes were heavy, as if lead had accumulated along the bottom of his eyelids". With extraordinary subtlety, the author reveals how Dinesh has been going about his life without any sense of awareness or purpose in this desultory camp. He realises he has been living in a camp where people have ceased talking—not because they didn't want to talk, but because there was nothing for them to say. Nevertheless, as Dinesh discovers himself in the company of Ganga, he starts making conversations—conversations that often seem irrelevant or meaningless but bring about newfound excitement and intrigue. This brief acquaintance with Ganga helps Dinesh rediscover the rudimentary feeling that he owns a body with bearing and agency. While sharing their first meal together, "it was strange for him to think that his right hand was also used for eating, that with his hand he was about to put something in his mouth". 
Eventually, the marriage meets a fate as brisk as its beginning. Through these fleeting and seemingly insignificant discoveries, however, the author makes crucial revelations on loneliness and death, and how this ultimately disenfranchises one's body and mind. As a reader, I felt like I could almost touch Dinesh's emotions, hear them and feel them.
Nousheen Sharmila Ritu is a contributor at Daily Star Books and an aspiring social science researcher.