Exhibition featuring never before displayed photos of Bangladesh in 1971, 1972 opens tomorrow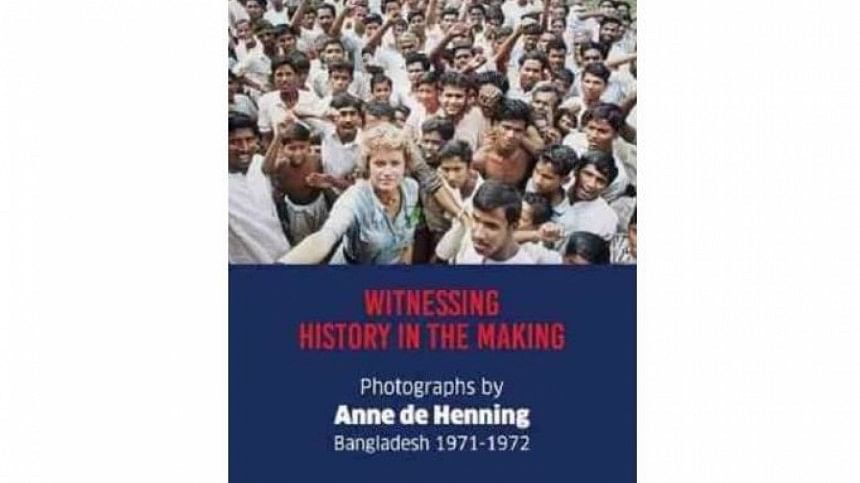 Marking the 50th anniversary of Bangladesh's Independence, Samdani Art Foundation and Centre for Research and Information (CRI) are set to launch an exclusive solo exhibition tomorrow.
The exhibition at Bangladesh Shilpakala Academy titled, "Witnessing History in the Making: Photographs by Anne de Henning", is expected to feature rare, never before exhibited images by French photographer Anne de Henning.
Curated by Ruxmini Reckvana Q Choudhury, the exhibition will showcase Henning's historical photographs which she captured between 1971 and 1972, witnessing the birth of the nation. Her remarkable private archive of unseen photographs is a unique record of the pivotal years that saw East Pakistan transformed into Bangladesh.
KM Khalid, state minister for the ministry of cultural affairs, is scheduled to inaugurate the exhibition at 5 pm tomorrow at BSA's Gallery 4 of the National Art Gallery.
Nasrul Hamid, state minister for the ministry of power, energy and mineral resources, and Liaquat Ali Lucky, director general, Bangladesh Shilpakala Academy are also expected to join the ceremony as its special guests.
Anne de Henning began her career as a photojournalist and at the age of 23 she left her life in Paris to cover the Vietnam War and later Bangladesh Liberation War. Her photographs from 1971 and 1972 taken in Bangladesh remained unpublished and will be shown for the first time after 50 years.
Traveling through the country during the Liberation War, her photographs captured life in the war zone – from freedom fighters to men, women and children boarding refugee trains and fleeing from their villages. In her powerful images the humanity of her subjects is combined with the grit of traditional photojournalism. Taken on her second visit to the country, Anne's photographs from 1972 featured the Father of the Nation, Bangabandhu Sheikh Mujibur Rahman.
In addition to images of Anne's travels throughout Bangladesh, the exhibition brings together other works from her archive including photographs from her time in India, Thailand, Nepal and her coverage of the Vietnam War, according to the organizers.
The exhibition will be open for all from December 10 to 31, 2021.