Women elected for reserved seats to continue for 25yrs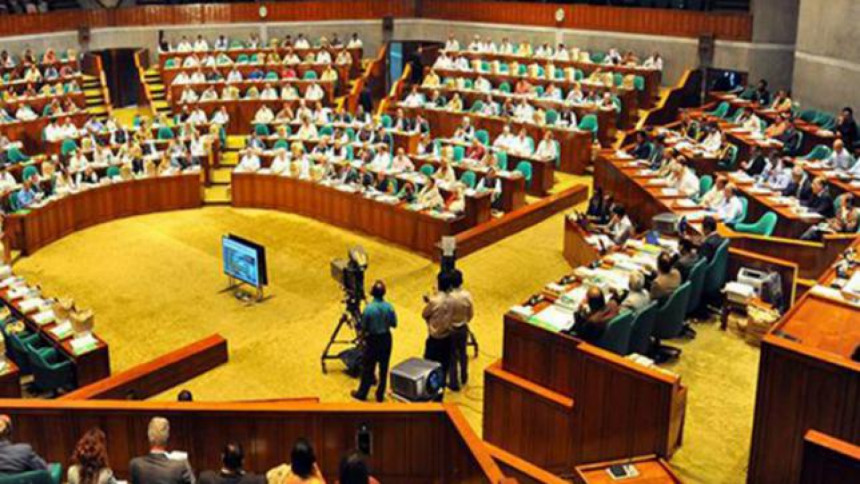 Women to be elected in the parliament for reserved seats will continue for 25 years.
The Cabinet today approved in principle the draft of the 17th amendment to the constitution with the provision.
The current 10-year tenure of reserved seat MP system is going to end on January 24, 2019.
The approval came from the regular weekly meeting of the Cabinet held at the Prime Minister's Office with Prime Minister Sheikh Hasina in the chair.
The BNP-led government had extended the tenure of the reserved seats to 10 years in the eighth parliament in 2004 and it became effective in the ninth parliament, which sat on January 25, 2009.
Now, parliament has 50 women in reserved seats.
As per the constitution, parliament shall consist of 300 members to be elected directly and 50 reserved seats for women to be allotted to parties based on their proportional representation in parliament.
The last amendment was brought to the constitution in 2014 abolishing the chief justice-led Supreme Judicial Council system which was introduced in 1978, and empowered the parliament to impeach judges for incapacity and misconduct.