Case filed over journalist Shafiqul going missing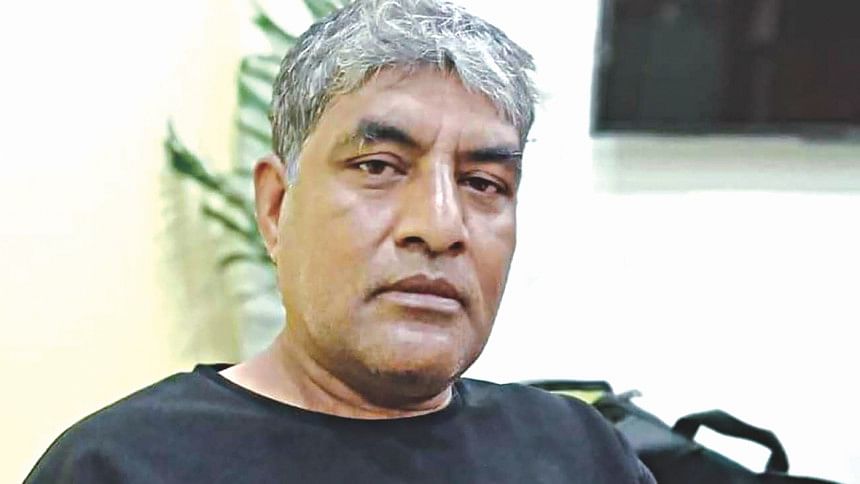 The family of missing journalist Shafiqul Islam Kajol tonight filed an abduction case with Chawkbazar Model Police Station against some unknown persons.
Moudut Howlader, office-in-charge of the police station, confirmed to The Daily Star that Kajol's son, Monorom Polok, filed the case around 10:00pm.
In the case statement, the complainant said that his father was abducted by some unidentified criminals in front of his newspaper office in the capital's Hatirpool on March 10.
"We have finally become able to take legal action against my father's abduction. We hope that it would help locate my father and ensure his safe return," said Polok.
Earlier today, the High Court wanted to know why New Market Police Station has not recorded a case over journalist Shafiqul Islam Kajol going missing after it was instructed to do so.
The court asked Assistant Attorney General Md Mahafujur Rahman Likhon to communicate this to New Market Police Station, collect the relevant information and place it before the court by 11:00am tomorrow.
The bench of Justice Jahangir Hossain Selim and Justice Md Riaz Uddin Khan also said it will pass an order on this issue tomorrow.
The bench came up with the order on a suo moto (voluntary) move following a report published in The Daily Star under the headline "Missing Journalist Shafiqul: Police stations pass buck, yet to record case".
Barrister Jyotirmoy Barua, a Supreme Court lawyer, placed the newspaper report before the HC bench at around 12:00pm for necessary order.
Citing the report, the lawyer told the court that journalist Shafiqul Islam Kajol went missing for week, but his family could not file a case in this regard as Chawkbazar and New Market police stations in the capital are "passing the buck to each other". 
The court had earlier today asked Jyotirmoy to send the victim's family members to a police station of their choice to file the case.
Kajol's son Polok went to New Market Police Station to file a case, but the station refused to record the case.
At around 4:00pm today, Jyotirmoy informed the HC bench that New Market Police Station did not record any case.
According to The Daily Star report, the family of Kajol questioned the sincerity of police to locate him as their repeated attempts to file a case had gone in vain.
"We went to Chawkbazar Police Station several times in the last few days. They asked me to file a case with New Market Police Station, saying that my father was last seen in the area. When we went to New Market Police Station, officials there directed us back to Chawkbazar since our house is in the area," Polok told The Daily Star earlier.