Minister says sorry for error on Razakar list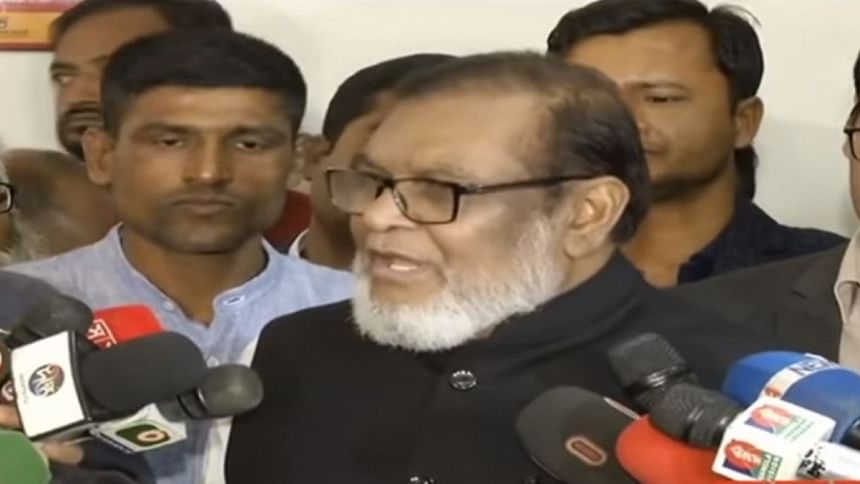 Endorsing error on the Razakar list, Liberation War Affairs Minister AKM Mozammel Haque today said sorry assuring that the chart will be withdrawn for further verification.
"I am sincerely sorry for this involuntary mistake. On the basis of appeal, we will exclude the names published on the list mistakenly through scrutiny," the minister said in a written statement issued this afternoon.
Meanwhile, the official list of Razakars published on Sunday has drawn huge criticism and sparked protest at different parts of the country as the names of language movement veterans and freedom fighters were included in the list.
In the statement, the minister said his ministry did not publish any new list rather the list which was prepared by the home ministry earlier was published as it was.
"We found allegations that some names came on the list who are not Razakar, Al-Badar, Al-Shams, Peace committee members or anti-liberation forces rather they are pro-liberation force and freedom fighters," he said.
"It is being checked how the names come on the list. If any name comes on the list mistakenly, it will be excluded through verification," the minister assured.
Earlier in the day, Mozammel Haque said his ministry will withdraw the list of Razakars if the number of mistakes is increased.
The minister said even though he or his ministry did not prepare the list, he still accepts the responsibility and apologises for the mistakes.