'Judiciary suffering from backlog of 34 lakh cases'
According to findings of Justice Audit Bangladesh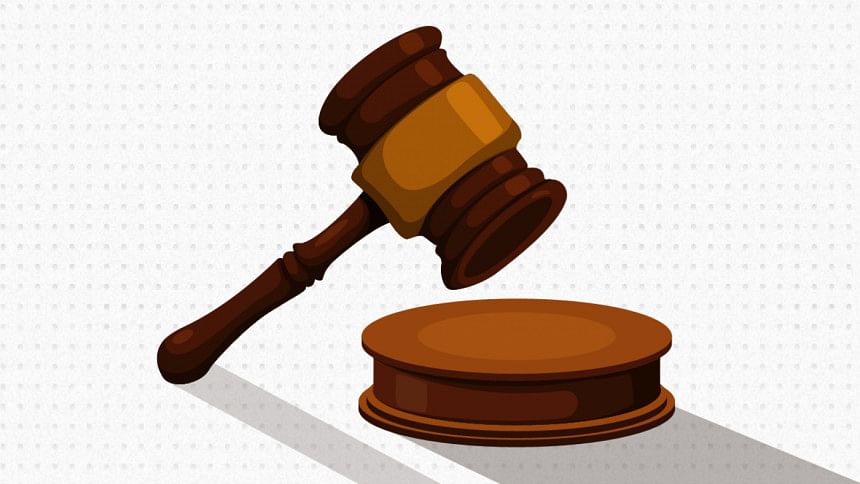 The country's judiciary is now facing a huge backlog of around 34 lakh pending cases in the courts, causing immense suffering to the justice seekers, according to findings of the Justice Audit Bangladesh.
Amid such situation, only 13 percent people are now getting judicial services from the courts across the country, according to the report of Justice Audit Bangladesh, which was formed last year aiming at diagnosing the problems and opportunities relating to the delivery of criminal justice system in the country.
Law and Justice Division of Ministry of Law, Justice and Parliamentary Affairs and Rule of Law Programme, and Deutsche Gesellschaft für Internationale Zusammenarbeit (GIZ) GmbH formed the platform.
The report was made public at the Supreme Court auditorium this morning.
The backlog of the case could have been worse if the rest 87 percent people thronged the courts for services, the report said.
The audit report said that the pending cases at Chief Judicial Magistrate Courts was 14 percent in between 2016-2017 while the growth of piling of the pending cases was 16 and nine percent at Sessions' Judge Courts and High Court Division respectively.
If the growth continues at same pace, the audit report projected that the pending cases in Chief Judicial Magistrate Courts, Sessions' Judge Courts and High Court Division would be 72, 82 and 89 percent respectively by 2022.
The growing trend of backlog of the pending cases will be an unbearable suffering to the justice seekers, according to the audit report.
Speaking at the programme, Chief Justice Syed Mahmud Hossain said that the inadequate number of judges and the growing number of new cases were the reason behind the extensive case backlog.
He also assured he would sit with the judges within a month, to prepare a plan for solving the issues.