Graphic novel on Bangabandhu published in Japanese language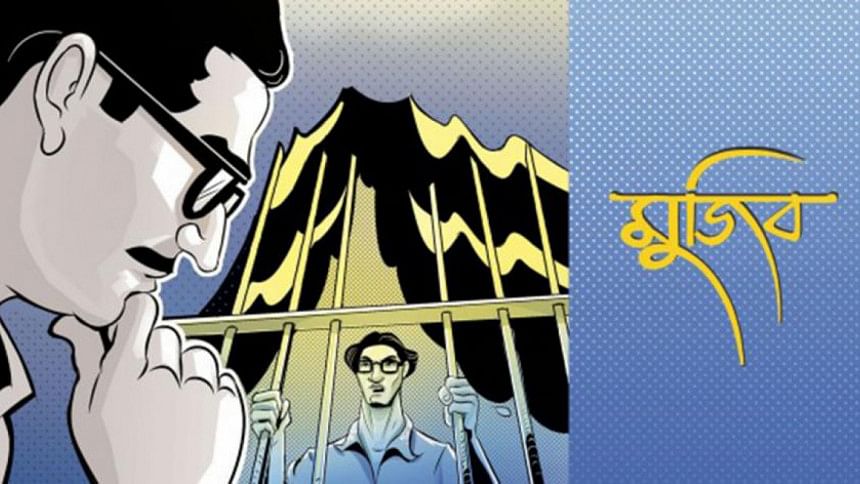 Graphic novel "Mujib" based on autobiography of Father of the Nation Bangabandhu Sheikh Mujibur Rahman was published today in Japanese language with a view to portray the life and works of Bangabandhu before the Japanese children and juveniles.
The cover unveiling ceremony of the graphic novel "Mujib" was held at a ceremony at Bangabandhu auditorium of the Bangladesh Embassy in Tokyo, said a press release here today.
Japanese Prime Minister's wife Akie Abe attended the function as the chief guest while Bangabandhu's daughter Sheikh Rehana, her son Radwan Mujib Siddiq and Japanese State Minister for Foreign Affairs Toshiko Abe were present on the occasion.
Bangladesh Ambassador in Tokyo Rabab Fatima and envoys of different countries stationed in Japan, business delegates, civil society members of Japan and Bangladeshi expatriates joined it.
Awami League's research wing Centre for Research and Information (CRI) has translated and published the graphic novel on Bangabandhu into Japanese language under the initiative of Bangladesh Embassy to Japan. Japanese Professor Masaaki Ohashi and Imran Sharif translated the book.
Paying rich tributes to Bangabandhu, Akie Abe said Bangabandhu, the architect of independent Bangladesh, was a great leader.
She said the graphic novel on Bangabandhu will play an important role in letting the Japanese children and juveniles know the life and works of Bangabandhu.
Bangabandhu's grandson Radwan Mujib Siddiq, also publisher of the book, expressed his hopes that the graphic novel will help the Japanese children to know about the history of Bangladesh and the country's father of the nation.
He thanked Bangladesh Embassy in Tokyo and two translators of the novel for successfully completing the publication of the graphic novel in Japanese language.
Bangladesh Ambassador in Tokyo Rabab Fatima said apart from English, this graphic novel is translated into Japanese language as the first foreign language.
A 'time-line' video on Bangabandhu's life and struggles was screened in the programme.
Besides, the graphic novel was presented before students of Sacred Heart School, Tokyo at another function.
The novel will be read out at different schools in Japan in phases and will be distributed among different educational institutions and Bangladesh expatriates in Japan.