'Find missing journalist accused under Digital Security Act'
HRW, CPJ and Amnesty International urge Bangladesh authorities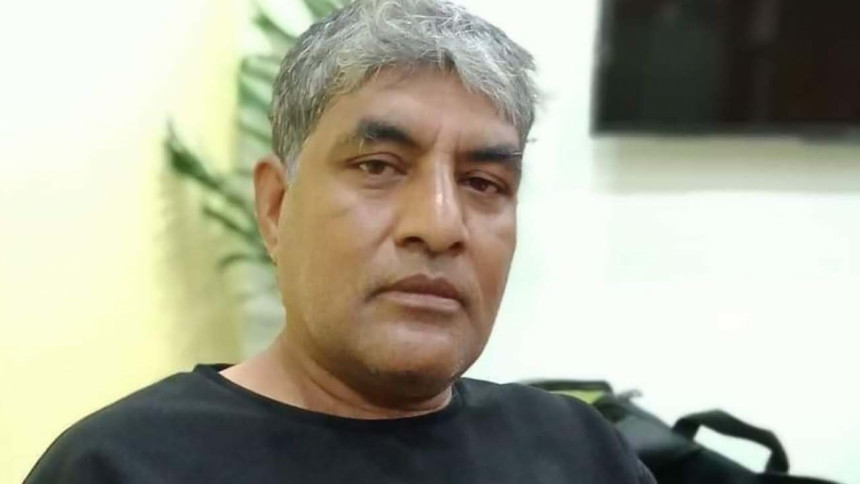 Three International rights bodies on Friday said the Bangladeshi authorities should take immediate steps to find journalist Shafiqul Islam Kajol, who has been missing from Dhaka since Tuesday.
They also urged the authorities concerned to drop a case filed on Monday night by a ruling party lawmaker against newspaper editor Kajol and 30 others under the Digital Security Act.
"The case of Shafiqul Islam Kajol is deeply concerning, particularly given Bangladesh authorities' record of abducting people and holding them in secret detention where their safety and lives are at risk," said Brad Adams, Asia director of HRW.
"The Bangladesh government should take immediate steps to locate Kajol and bring him to safety," he added.
"Bangladeshis should not live in fear of abduction if they share something on Facebook," Adams said.
"The government needs to seriously investigate the many cases in which family members allege that the victim was picked up by security forces but whose whereabouts remain unknown."
Bangladesh authorities should spare no effort to locate Kajol, said the Committee to Protect Journalists.
"The disappearance of journalist Shafiqul Islam Kajol is especially concerning after he was named in a dubious defamation complaint filed by a member of parliament under the draconian Digital Security Act," said Steven Butler, CPJ's Asia program coordinator.
"Police need to find Kajol quickly and return him to his family, and ensure that a criminal defamation case does not proceed against him or any other journalist," he said in a statement.
Meanwhile, Amnesty International issued an "urgent" appeal  to the Bangladesh government to launch an independent investigation to determine the fate and whereabouts of Kajol and keep his family fully informed at all times.
They also asked that he be released immediately if under state custody.
Kajol was among 32 persons, including Manabzamin Editor-in-Chief Matiur Rahman Chowdhury, accused in a case under Digital Security Act on Monday, a day before he went missing.
Ruling party lawmaker Saifuzzaman Shikhor filed the case.
His son Monorom Polok said his father left home on a motorbike and two mobile phones around 3:00pm on Tuesday. Hours later his phones were found switched off.
Kajol's family suspects he was abducted and have urged authorities concerned to help ensure his safe return. The family filed a general diary with Chawkbazar Police Station in this connection.