Netrakona suicide blasts: SC upholds death for JMB man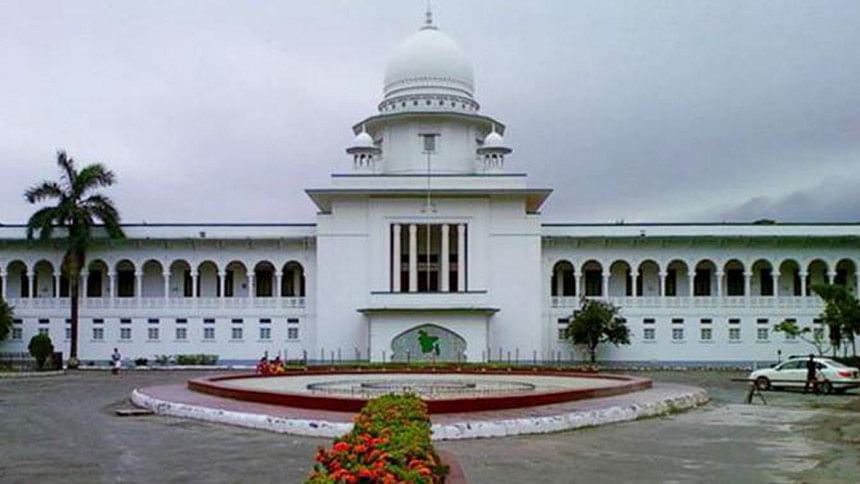 The Supreme Court today upheld the death penalty of banned Jama'atul Mujahideen Bangladesh (JMB) activist Asaduzzaman Chowdhury alias Panir for killing eight people by carrying out suicide bomb attacks at Udichi and Shata Dal Shilpi Goshthi offices in Netrakona in 2005.
A four-member bench of the Appellate Division of the SC headed by Chief Justice Surendra Kumar Sinha dismissed an appeal filed by Asaduzzaman challenging the High Court verdict that had affirmed the trial court judgment sentencing him to death for the killing.
Deputy Attorney General (DAG) Sashanka Shekhar Sarkar told The Daily Star that the jail authorities can take steps for executing the convicted JMB activist after receiving the apex court verdict, if he does not take any further legal step.
Convict Asaduzzaman, who is now is Dhaka central jail, can seek review of the SC verdict and presidential mercy for saving his live after receiving the SC verdict, he added.    
According to the prosecution, suicide bomb attacks were carried out at Udichi and Shata Dal Shilpi Goshthi offices around 10:30am on December 8, 2005 that left eight people dead and 40 others injured. One Arid alias Kafi made the explosives used to bomb the cultural organisations.
The victims of the blasts are Khawja Haider, Sudipta Paul Shelly, Rani Begum, Joinal, Raisuddin, Yadev Das, Jahanara and Shawkat.
On February 17, 2008, a Dhaka court sentenced three JMB activists-- Salahuddin alias Saleheen, Asaduzzaman Chowdhury alias Panir and Yunus Ali for the incident of killing.
Yunus was tried in absentia as he is on the run. The court acquitted Fahima alias Farzana, also known as Rokeya, an accused of the case, as her involvement with the killings was not proved.
The court did not consider punishing JMB's second-in-command Siddiqul Islam Bangla Bhai and JMB's military commander Ataur Rahman Sunny, who were also the accused of the case, as their death penalty for killing two Jhalakathi judges were earlier executed.
Asaduzzaman the same year filed an appeal with the HC challenging the lower court verdict on him.
The HC in 2014 rejected his appeal, DAG Sashanka said.
The DAG, however, could not say the status of Salahuddin.