'India has no intention to interfere Bangladesh's internal politics'
says Indian high commissioner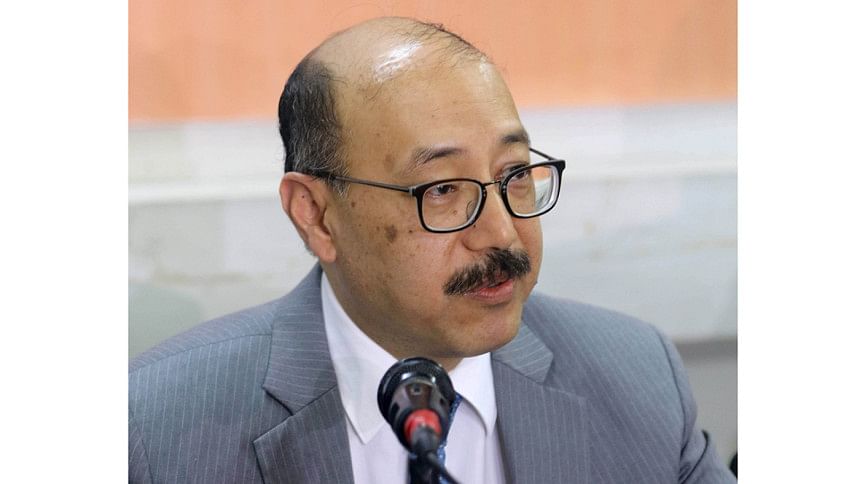 India today again cleared its stance that it has no intention to get involved in the internal politics of Bangladesh as it believes in broadening relations with neighbouring countries through mutual benefit and respect.
"We are trying to keep ourselves away from domestic affairs of Bangladesh," said High Commissioner of India to Bangladesh Harsh Vardhan Shringla.
Talking to diplomatic correspondents at a programme titled "DCABtalk" at the Jatiya Press Club, he said their endeavours are not to become a factor in Bangladesh's domestic politics and not to get involved in electoral process.
Diplomatic Correspondents Association, Bangladesh (DCAB) organised the programme with its President Rezaul Karim Lotus in the chair. DCAB General Secretary Pantho Rahman also spoke at the programme.
When asked about any possibility of signing the Teesta water-sharing agreement ahead of the next general election in Bangladesh, he referred to Indian Prime Minister Narendra Modi's statement on Teesta issue during Prime Minister Sheikh Hasina's New Delhi visit.
He also hoped that they look forward to signing of the deal as early as possible.