Impunity breeding brutality on women: NHRC chief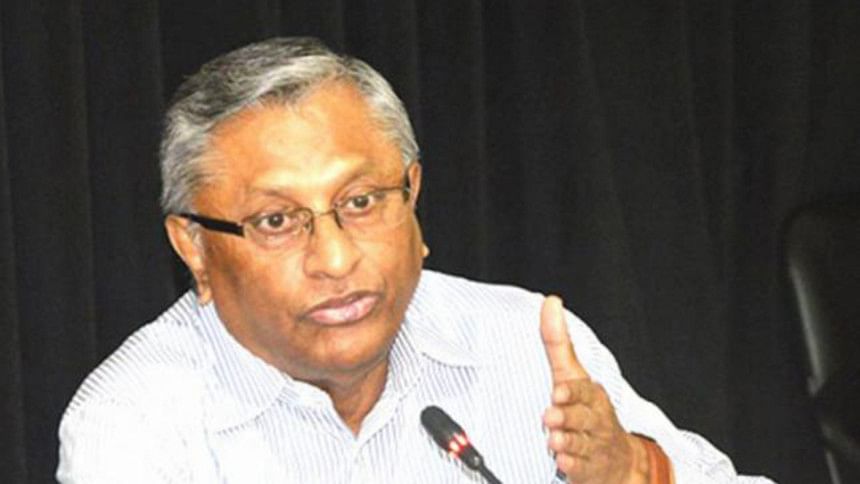 The prevailing culture of impunity is breeding brutality on women and children, National Human Rights Commission Chairman Kazi Reazul Hoque said.
"Such incidents are recurring because justice is not being meted out properly. The tardiness in the judiciary is also to blame here, he told reporters today.
The NHRC chief was speaking in reflection to the death of Nusrat Jahan Rafi, the girl who was burnt to death for protesting sexual assault, at Dhaka Medical College Hospital.
Praising the bravery and resilience shown by Nusrat, the NHRC Chief said she (Nusrat) did not yield to injustice and she is a paragon of brave women.
"We get the lesson to protest…to live from her," he said.
Hoque added, criminals are getting the courage to commit such grave offences because of a prevailing "culture of impunity."
"I didn't see any sense of guilt or compunction on the face of the accused principal," he observed. "Swift trial is now the demand of the hour."
"People will lose their trust in the state, if there is no enforcement of laws," he said; urging authorities concerned to ensure justice to Nusrat.
Meanwhile, Home Minster Asaduzzaman Khan said no one involved in the murder will be spared.
"We will bring all of them (perpetrators) to the book of law as the government has taken it very seriously," he said.
WHAT HAPPENED TO NUSRAT?
A group of four unidentified persons poured kerosene on the 18-year-old girl and set her afire on April 6 allegedly for refusing to withdraw a case against the principal of Sonagazi Islamia Senior Fazil Madrasa over sexual assault on her late last month.
The officer-in-charge of Sonagazi Model Police Station in Fenihas been withdrawn for his alleged negligence in handling the case over setting the madrasa girl on fire.
Meanwhile, a Feni court has placed the madrasa principal Maulana Siraj Ud Doula, the main suspect in the case, on a seven-day remand over the incident.