Editors denounce passage of Digital Security Bill
To form human chain on Sept 29; govt urged to remove inconsistencies in new law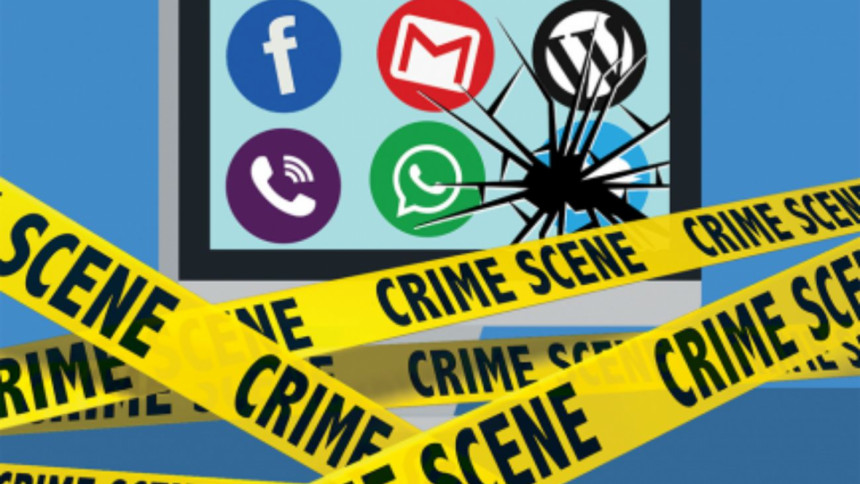 The Sampadak Parishad (Editors' Council) yesterday expressed its deep regret at the passage of the Digital Security Bill 2018, which it considers to be against media freedom and freedom of speech guaranteed by the constitution.
To protest against the bill, passed on Tuesday, the parishad will form a human chain at 11:00am on September 29 in front of the Jatiya Press Club.
The decision was taken at a meeting of the parishad held at The Daily Star Centre and chaired by Reazuddin Ahmed, founding editor of News Today.
The parishad invites all journalists, media bodies and individual media personnel to join the human chain.
Besides Reazuddin, the statement was made by Matiur Rahman Chowdhury, editor, Manabzamin; Matiur Rahman, editor, Prothom Alo; Mahfuz Anam, editor, The Daily Star; Khandaker Muniruzzaman, acting editor, Sangbad; Nurul Kabir, editor, New Age; Imdadul Haq Milan, editor, Kaler Kantho; Naem Nizam, editor, Bangladesh Pratidin; Alamgir Mohiuddin, editor, Naya Diganta; AMM Bahauddin, editor, Daily Inqilab; M A Malek, editor, Dainik Azadi; Md Mozammel Haque, editor, Karatoa; M Shamsur Rahman, editor, The Independent; Saiful Alam, acting editor, Jugantor; Dewan Hanif Mahmud, editor, Bonik Barta; Zafar Sobhan, editor, Dhaka Tribune; Sabuj Younus, associate editor, Samakal; and Shamsul Huq Zahid, joint editor, Financial Express.
DO NOT CURB PRESS FREEDOM
Mahfuz Anam, general secretary of Editors' Council; Mozammel Babu, vice-president of Association of Television Channel Owners; and Monjurul Ahsan Bulbul, former president of Bangladesh Federal Union of Journalists in a statement said a parliamentary standing committee submitted its recommendations before the parliament without holding a promised meeting with them.
As a result, the recommendations do not properly reflect the opinions of the journalist community, said the statement.
Even though some of the recommendations of the journalists were included in the bill, it didn't ensure protection of the media personnel.
Existence of Right to Information Act beside Official Secrets Act is conflicting, it added.
By enabling the police to exercise unfettered power, obstructing independent journalism has been made easy. 
"From past experience, we are concerned over the misuse of the law," it read.
They recommended ridding the act of inconsistencies, ensuring that the act is not misused to shrink the space for freedom of speech and independent journalism, and protecting mass media and journalists.
"We think, there is opportunity to make the act acceptable to all through discussions and ridding it of inconsistencies when framing the rules to enforce the act."