Rangamati road repair not before 2 weeks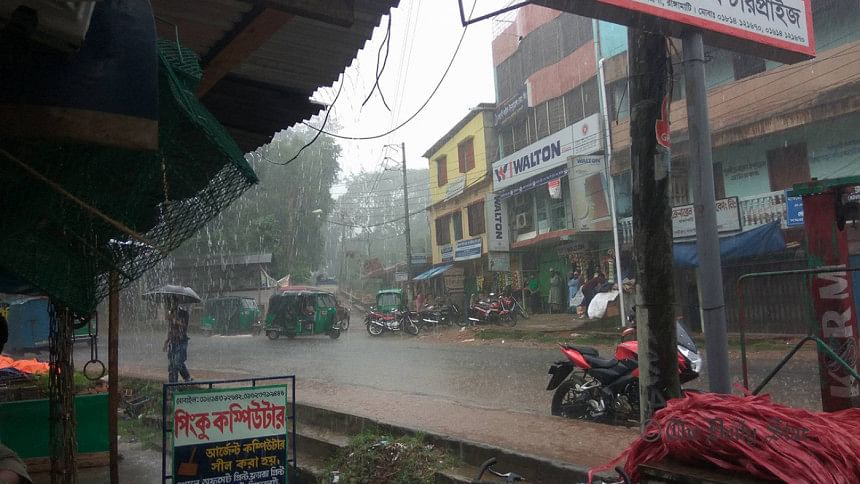 It would take at least two more weeks to resume the road link with Rangamati, district officials said after estimating the damage sustained from the series of landslides.
"Chittagong-Rangamati road link will take at least 15 days to repair," said AKM Rafiqul Islam, superintendent engineer of Rangamati roads and highways division.
According to him, Khagrachhari-Rangamati link road will take even longer – about five to six months – before they can be brought to operational level.
He dubbed the series of events "mass destruction" and urged the authorities to take emergency steps to help Rangamati recover. "We have already informed the authorities."
Rangamati municipality Mayor Md Akbar Hossain Chowdhury told The Daily Star that the situation in his city could become dire if the road communication is not restored.
Meanwhile, heavy downpour resumed in the hilly district – which is now stricken by debris and piles of landmass lying about – posing a greater threat for the already sorry situation.