Priyabhashini was mouthpiece of '71 tortured women: Shahriar Kabir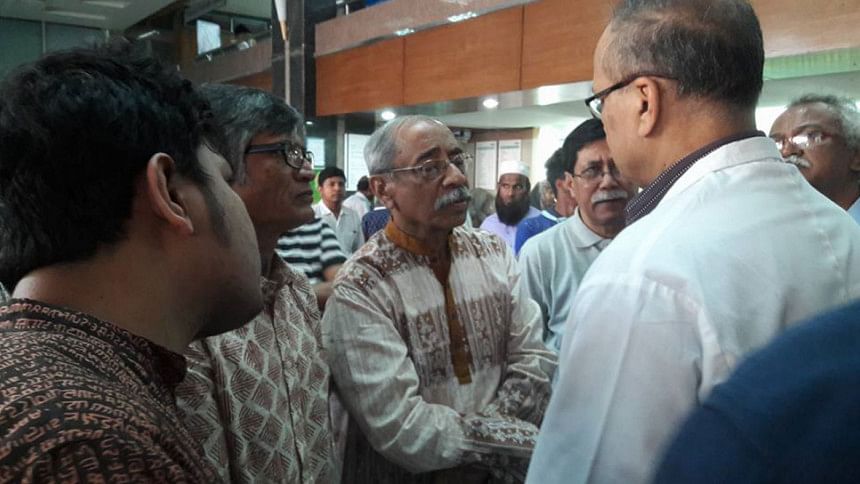 Ferdousi Priyabhashini was the mouthpiece of all women who were tortured during the country's Liberation War in 1971, Shahriar Kabir, president of Ekattorer Ghatak Dalal Nirmul Committee, said after her death today.
"She worked not only for the compensation to the tortured women but also worked for building a national consensus to try the war criminals," he said while talking to the reporters at the Labaid Hospital where sculptor and freedom fighter Priyabhashini died of cardiac arrest this afternoon.
Her contribution over acknowledging Biranganas as freedom fighters by the government is unique, Shahriar said.
Read: Freedom fighter Ferdousi Priyabhashini passes away
He added, "The female freedom fighter in 1999 at a programme first said in public that she was tortured by the Pakistani soldiers in 1971. Following her account, other '71 tortured women were encouraged to tell their stories". 
"She moved throughout the country to build up the national consensus for the war crimes trial and also tried to get support for it from the international arena," he added.
"Her death creates a vacuum in the society and none can fulfill it in future," Shahriar said adding that she was a role-model as a human being, a sculptor, a woman and a brave soul.
"Priyabhashini is a source of inspiration for all as she led her life through a valiant way amid various obstacles. Her courageous life is also an inspiration for the new generation and women."
"Her sculptures tell us her pain she suffered during the 1971 independence war. Through her works, she gave a message to us why the war crimes trial is necessary for the nation." 
Human rights activist Khushi Kabir, who was present at the hospital, said, "Priyabhashini was a very brave woman. We have a lot to learn from her entire life. None can fulfill the vacuum that has been created following her death."