Bangladesh, China sign 26 deals, MoUs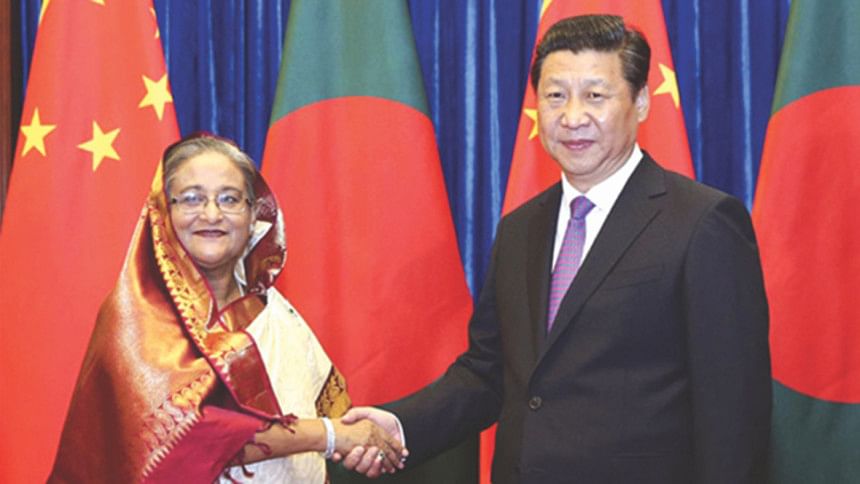 Bangladesh and China today signed 26 agreements and Memorandum of Understanding (MoUs) during the landmark visit of Chinese President Xi Jinping.
The agreements and MoU include boosting cooperation in counter-terrorism and infrastructure development and energy cooperation.
ALSO READ: High hope for Chinese investment
Chinese President Xi Jinping and Prime Minister Sheikh Hasina witnessed the signing of the deals and MoUs.
ALSO READ: China president for strategic partnership
They also jointly unveiled six projects, including multi-lane tunnel beneath the Karnaphuli River in Chittagong from the prime minister's office.
The cooperation deals and MoUs signed by both sides also include on belt and road initiative, addressing climate change, power and renewable energy cooperation, information Silk Road, cooperation on information technology.
ALSO READ: OPTIMISM as Xi Jinping flies in
Earlier, Prime Minister Sheikh Hasina received Xi around 3:05pm at her office prior to holding a tete-a-tete.
The two sides held delegation-level talks where the Chinese president and the Bangladesh PM led their sides.
The talks were followed by the signing of the agreements and MoUs.