'Long march to save Sundarbans' begins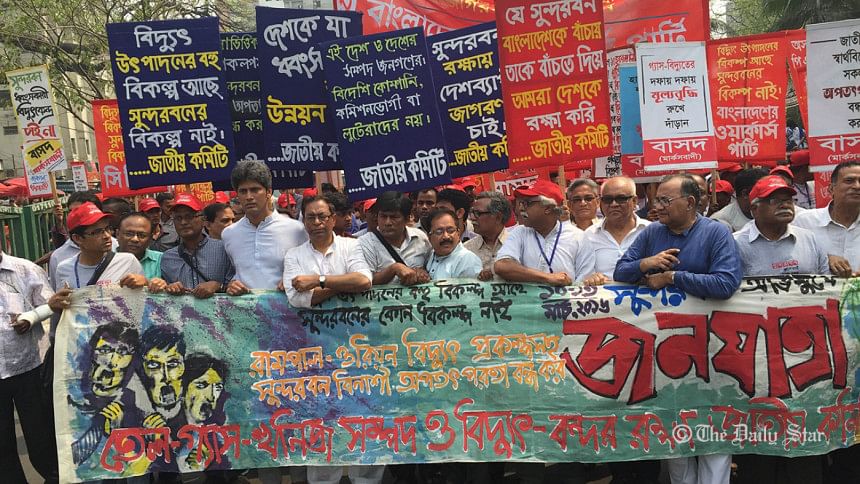 Demonstrators have begun a four-day-long "long march" from Dhaka to Khulna in protest against the Rampal power plant, which they believe is a threat to the world's largest mangrove forest the Sundarbans.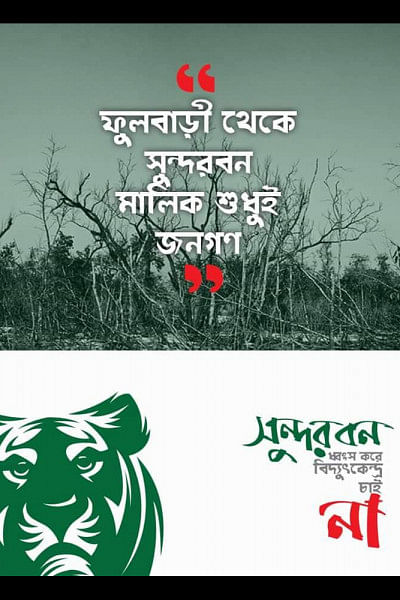 Environmentalists, cultural and political activists, and eminent individuals kick-started the march that began from Jatiya Press Club this morning in a bid to press the government to abandon the Rampal power plant.
READ MORE: Stop Rampal, urges SAHR
The government, until now, is bent on establishing the India-Bangladesh joint venture 1,320MW coal-fired power plant 14 kilometres upstream of the Sundarbans Reserve Forest, a world heritage site declared by UNESCO.
International rights bodies, environment organisations and many others have tried but failed to urge the Bangladesh government for relocation of the plant fearing for the safety of the ecosystem the forest beholds.
READ MORE: Questions over Rampal plant
"It is a project of mass destruction," said Prof Anu Muhammad, member secretary of National Committee to Protect Oil, Gas, Mineral Resources, Power and Ports at the launch of the "long march" from Dhaka.
He slammed the government for "dubious approach" to climate change – claiming recognition for contribution to environment while "trying to destroy the Sundarbans" all the same.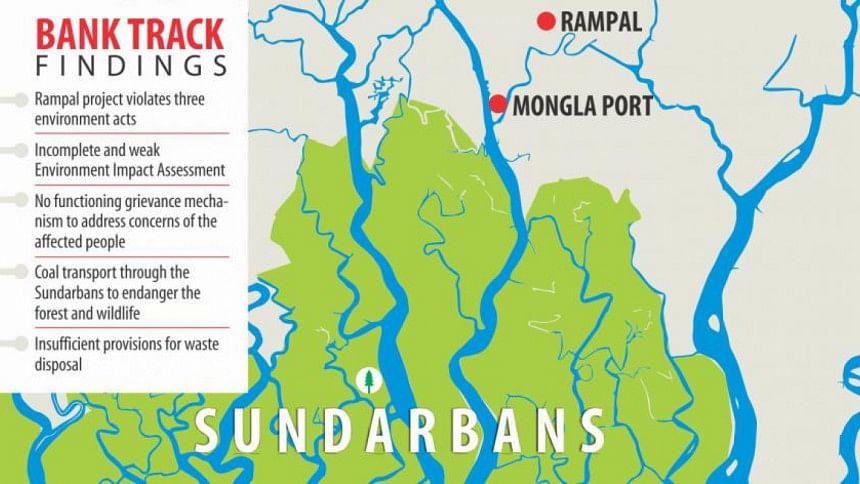 Engineer Sheikh Muhammad Shahidullah, president of the national committee, inaugurated the "long march" that will travel through Manikganj, Faridpur, Magura, Jhenaidah and Jessore to eventually reach Rampal in Khulna.
They will hold rallies at different places and raise awareness among the locals.