Coronavirus: Brac distributes food package among 7,500 slum-dwellers in Dhaka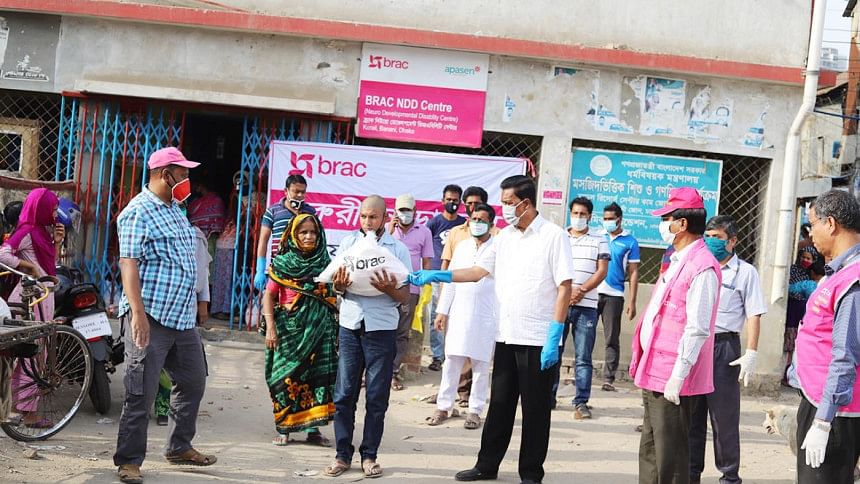 Brac Urban Development Programme (UDP) today started the essential food package distribution campaign among people in two slums --- Korail in Banani and Shahidnagar in Lalbagh -- of the capital amid the coronavirus outbreak.
Brac UDP will distribute 7,500 food packages door to door to the extreme poor and daily wage earners who have been without work since the government imposed a country-wide "general leave" last Thursday, said a press release.
The essential food package contains seven kgs of rice, one kg lentil, one kg edible oil, one kg salt, two kg flour, two hand soaps, and half kg detergent powder.
Brac UDP has also undertaken different measures, such as awareness-building, hand-washing campaigns, disinfecting public places and transports, distributing hand sanitisers, liquid soap and soap bars, and disbursing cash to those in need in 20 cities of the country.
During today's distribution programme in Korail, UDP Director Md Liakath Ali said Brac UDP in the last two weeks had worked for building awareness on frequent hand-washing, maintaining physical distance and had disinfected public places and transports to contain the pandemic