HC rejects petition seeking cancellation of Tabith's candidacy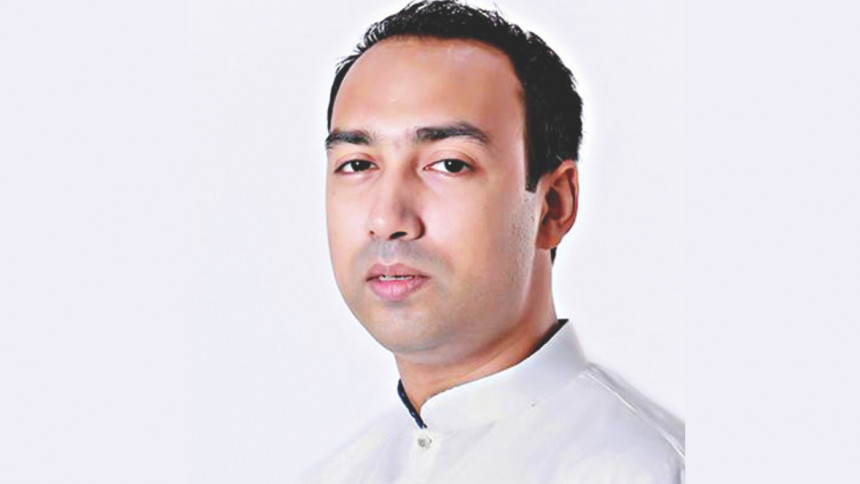 The High Court today summarily rejected a writ petition seeking cancellation of BNP's mayoral candidate for Dhaka North City Corporation Tabith Awal's candidacy.
The petition was filed for concealing information about Tabith's wealth in Singapore in his affidavit submitted to the Election Commission.
The court passed the rejection order saying there are only four days left before the elections -- scheduled for February 1 -- and that the EC has no scope to examine whether Tabith Awal has concealed information in his affidavit about his wealth in Singapore.
The HC also observed that any contesting candidate can raise dispute over Tabith concealing information about his wealth to the EC after the election is held and its result is published.
The HC bench of Justice JBM Hassan and Justice Md Khairul Alam passed the order and made the observation after holding hearing of arguments by the counsels of the writ petitioner and Tabith Awal.
Advocate Kumrul Haque Siddiqui appeared for the writ petitioner while Barrister Rokonuddin Mahmud argued for Tabith.
Earlier yesterday, a former Supreme Court judge filed the writ petition with the HC.
Justice AHM Shamsuddin Choudhury Manik submitted the petition to the HC for its directive on the EC to probe the allegation and cancel Tabith's candidacy if the allegation is found true.
He told The Daily Star that Tabith and two others have a private company named "NFM Energy Singapore Ltd", which is worth USD 21 million, but he did not mention it in his affidavit submitted to the EC. This is a violation of the rules and laws concerned, he added.
Justice Manik also said he has authentic documents in this regard.