Taposh harassing me to hide own failure: Khokon
Ex-DSCC mayor says ACC was 'instigated' by his successor in freezing his family bank accounts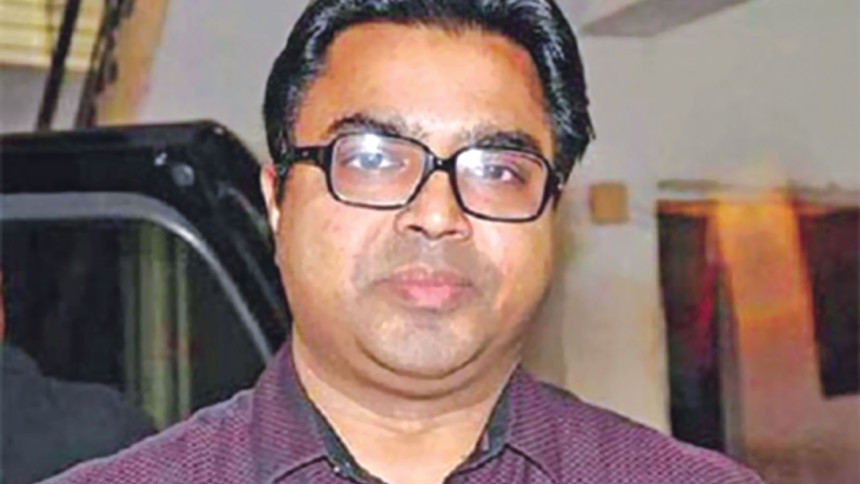 Former Dhaka South City Corporation (DSCC) mayor Sayeed Khokon yesterday blamed the current DSCC mayor, Sheikh Fazle Noor Taposh, for the court order on freezing eight bank accounts belonging to Khokon and his family members.
Khokon believes that Anti-Corruption Commission (ACC), after being instigated by Taposh, sought the court's permission to freeze the accounts.
"To divert attention from his utter failure as a mayor, Taposh is harassing me," Khokon said at a press briefing at Jatiya Press Club yesterday.
"We will fight it legally, and if necessary, we will go for protests again," he added.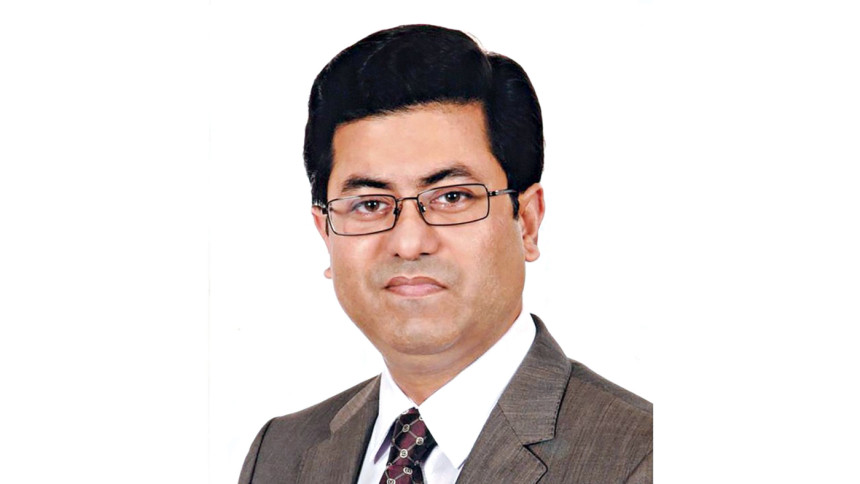 If the bank accounts -- which contain Tk 7.62 crore -- remain frozen, he will not be able to pay utility bills and salaries of employees working under their family business during the pandemic, Khokon said.
He requested ACC to restore their accounts through courts.
On Monday, a Dhaka court ordered to freeze eight bank accounts of Khokon and his family members, as part of an investigation into an allegation of amassing illegal wealth.
Demanding a "neutral" role of ACC, Khokon said they have no objection to the investigation, but he, as a citizen, does not expect ACC to investigate after being instigated by someone.
Raising questions about the investigation, Khokon said, "Do people not know what is happening in the city, what is happening in ACC to curb corruption?"
People of Dhaka will not accept this "humiliation" and will protest, if necessary, he said.
Mayor Taposh will not reply or issue any statement over allegations brought against him by Khokon, as it is a sub-judice matter, said DSCC Public Relation Officer Md Abu Naser when contacted.
Raising questions about the city corporation election, Khokon said people know how many and what percentage of votes Taposh got. "Residents of Dhaka are seeing your activities."
Saying that his family "has been serving people for the past hundred years", he questioned why are they being harassed now.
"My mother Fatema Hanif, daughter of Mazed Sardar, the last sardar of Dhaka, and wife of late mayor of Dhaka Mohammad Hanif, who sacrificed his life to save his leader Sheikh Hasina, has been harassed through freezing of her bank account. This is regrettable," Khokon said.
Such an action cannot be done in any way to tarnish the honour of a respected person just out of doubt, he said.
"If me and my family paid attention to business, we would have been one of the richest families of Bangladesh. I would also be the richest person of the city, if I prioritised business," Khokon said.
Asked why he is calling Taposh a failed mayor, Khokon said he had made burial free but Taposh imposed tax on it. He is even taking tolls at different intersections coming into the city.
Asked, ACC Commissioner Dr Md Mozammel Haque Khan said, "ACC does not work under anyone's instigation."
"If anyone believes we've worked under anyone's instigation, it is their duty to prove it before the court," he added.