Narayanganj mosque blast: death toll now 25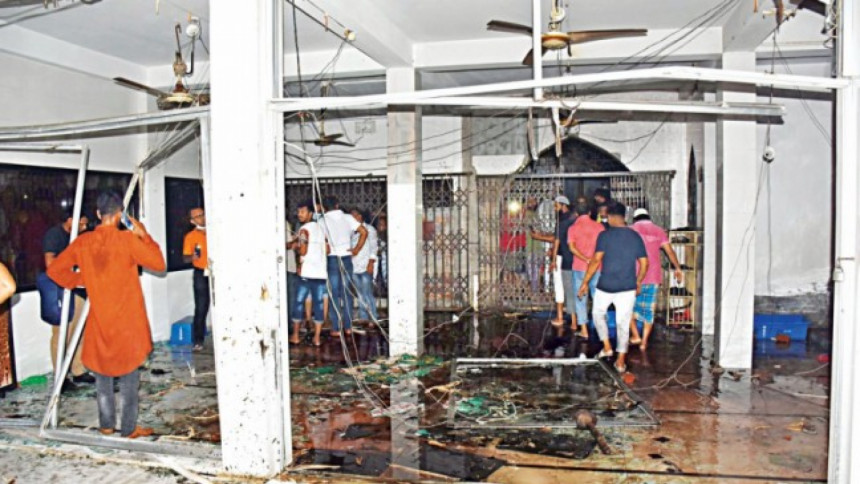 Four more people, who suffered severe injuries in a blast at a mosque in Narayanganj on Friday night, have died at hospital, raising the death toll to 25.
The deceased were identified as: Abul Basher Molla (50), Mohammad Ali (55), Zulhas Farazi (35), and Shamim (45).
Abul Basher, Zulhas and Shamim succumbed to their injuries at Sheikh Hasina National Institute of Burn and Plastic Surgery in the capital, Dr Samanta Lal Sen, coordinator of the institute, confirmed to The Daily Star today.
Mohammad Ali died 11:30am, according to the hospital sources.
The tragic incident happened at Pashchim Talla Baitus Salam Mosque of Narayanganj after Esha prayers on Friday.
Fire officials suspect that the incident happened due to leak in a gas pipeline that runs beneath the mosque.
The leaking pipeline might have caused gas to accumulate inside the mosque, and a spark then probably led to the explosion, leaving at least 40 people severely burnt, the officials said.