Garment workers stage demo in Gazipur demanding arrears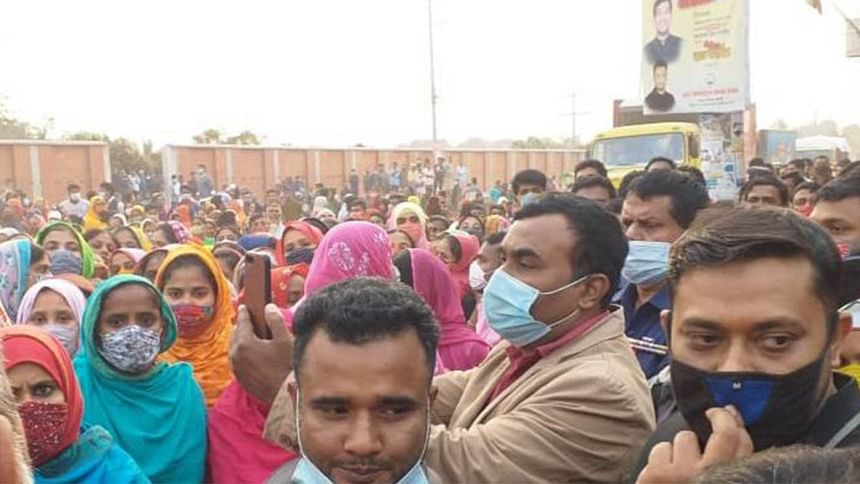 The workers of a readymade garment factory demonstrated in Gazipur city today demanding payment of their arrears and allowance.
Nearly 3,000-4,000 workers of Style Craft Limited blocked the Dhaka-Joydebpur road in Laxmipura area around 9:00am and started demonstrating, said police and workers.
The agitating workers said they took to the road demanding they wanted 35 percent salary and arrear of September and October, full salary of November, overtime and other allowances.
Samir Chandra Sutradhar, inspector of Gazipur Industrial Police, said the workers left the road around 5:30pm following assurance from factory authorities during a meeting between the representatives of owners and workers in the afternoon.
The authorities also announced the factory will be open from Saturday, said the police official according to our Gazipur correspondent.
Many commuters were affected in the eight-hour long blockade, our Gazipur correspondent reports from the spot.