City corporation negligent in curbing pollution: HC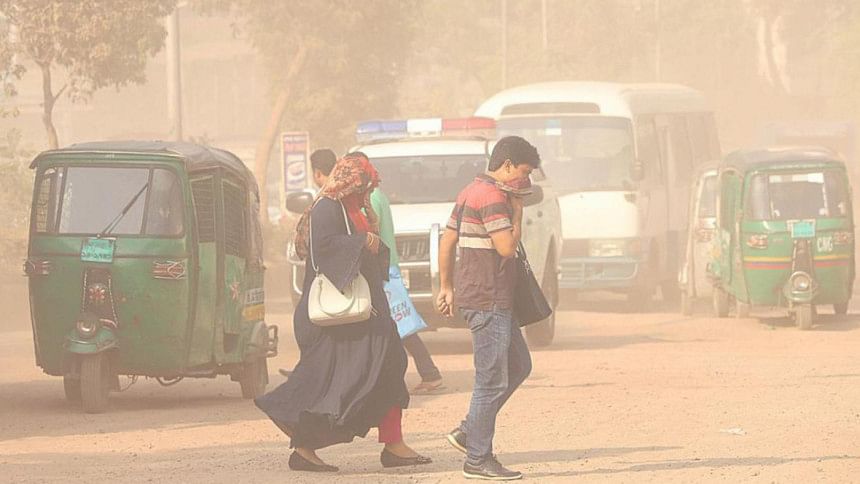 Dhaka city corporation authorities are negligent in curbing pollution and mosquito menace, the High Court said today in an observation.
It expressed dissatisfaction on the two halves of city corporation for not taking effective steps in this regard and ordered them to take steps to this end.
The High Court also sought a report on effective steps taken to curb pollution and pre-monsoon mosquito control by June 26.
Also read: HC summons CEOs of 2 city corporations
The bench of Justice FRM Nazmul Ahasan and Justice KM Kamrul Kader passed the observation and order while hearing a rule issued earlier by this court for preventing pollution in Dhaka city.
During the hearing, chief executive officers (CEO) of Dhaka South City Corporation Mustafizur Rahman and North City Corporation Md Abdul Hye appeared before the court.
They submitted two separate reports to the HC on the steps to prevent air pollution in the city.
The court said their reports are ambiguous and dissatisfactory and ordered them to submit reports further specifying the measure they have taken to this effect in detail to this court by June 23.
The HC had summoned 5 the two CEOs on May to explain their actions about complying with a previous directive issued over curbing air pollution in Dhaka.