Garment workers protest for wages in Savar on May Day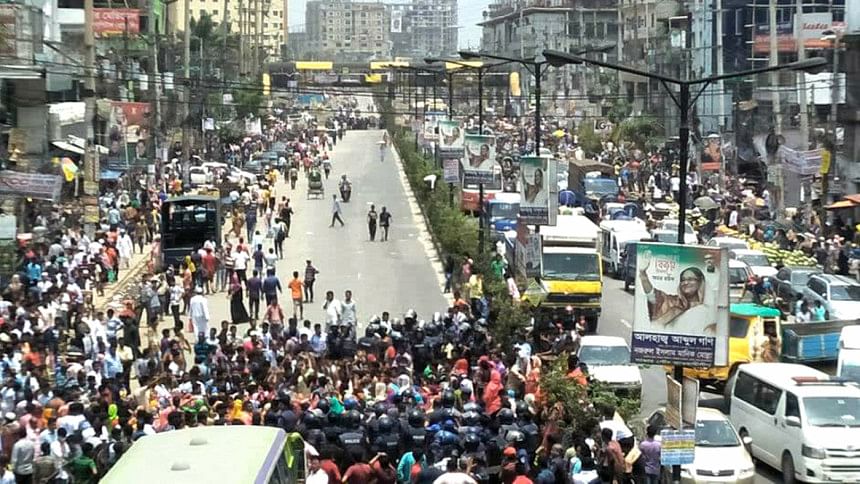 Workers of a garments factory in the industrial belt Savar, on the outskirts of capital Dhaka, demonstrated demanding arrears today, on May Day.
Around 11:30am, over 650 workers of one Abbas Apparels Ltd came down on the Dhaka-Aricha highway and demonstrated peacefully for hours before police took them away upon assurance.
According to what could be known, the workers of the factory were being paid irregularly. Some alleged, they had arrears of two months due.
The protests that lasted for nearly three hours had halted vehicular movement along the primary link road between Aricha and Dhaka, according to police. Being a national holiday on occasion of May Day, the tailback that ensued was relatively short.
Khorshed Alam, additional police superintendent of Savar circle, told The Daily Star that the workers were demonstrating for dues and that lawmen took them off the highway peacefully around 3:30pm.
Enamur Rahman, the local lawmaker who played a key role in calming down the workers, told The Daily Star that he assured them the factory will clear all the dues.