'Mysterious' murder of old Christian lady in Tejgaon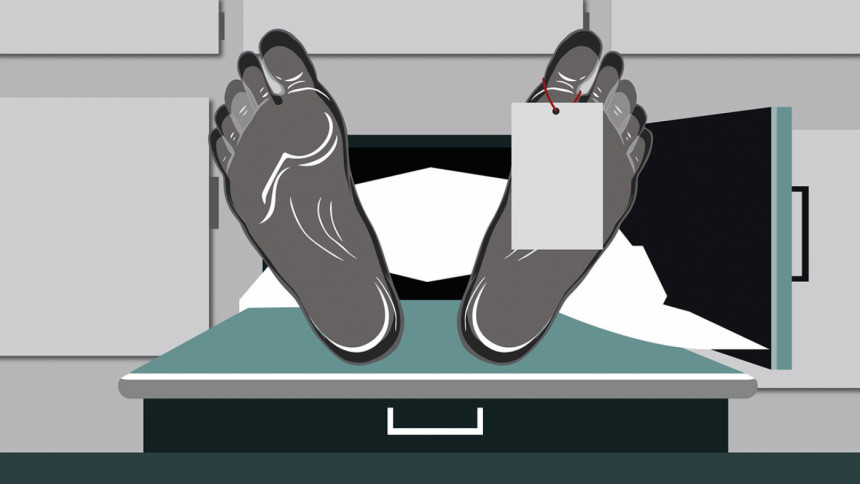 Police recovered the throat-slit body of a sexagenarian woman from Dhaka's Tejgaon today, a murder shrouded in mystery for the varying accounts obtained from family and police.
The body of Milu Milard Gomez, 65, wife of landlord Hubard Anil Gomez, 80, was discovered by tenants – lying in a pool of blood with her husband inside and their flat locked from inside.
Anil, who cannot speak well for his age and is said to be a patient of dementia and several other old-age ailments, speaks of some masked men tying him up and killing his wife in the morning.
"Some four-to-five masked men knocked on the door this morning. When I opened the door, they came in, blindfolded me and killed my wife," he told journalists.
Biplob Kumar Sarker, deputy commissioner of Tejgaon division of Dhaka Metropolitan Police, told The Daily Star that police have found no evidence of anyone entering the building from outside.
According to details provided by police, the murder might have taken place around 7:00am. The elderly couple were the only residents in the flat as all of their four sons stay abroad.
Shojib Gomes, nephew of the victim told The Daily Star that they are unaware of any family enmity. The couple hold Canadian citizenship and had come about four months ago. They were due to return recently.
"We cannot find their passports and other travel documents in the flat," he added.