VAT graft found against Raintree hotel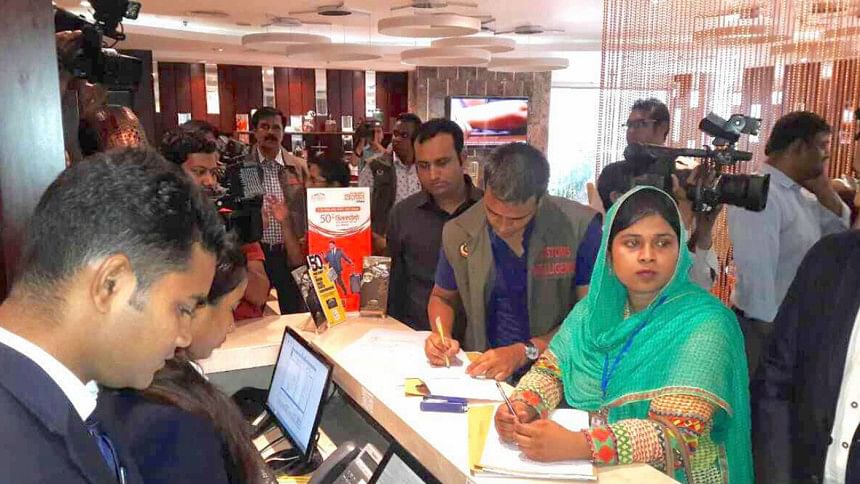 Authorities today found evidence of dodging VAT against The Raintree Hotel, the upscale hotel in Dhaka where two university girls were reportedly raped last month.
Also READ: Customs intelligence raids Apan Jewelers, seals Gulshan outlet
Customs Intelligence Investigation Directorate (CIID) found the hotel to have collected Tk 8.30 lakh VAT charges from customers, but paying only Tk 9,000 to the government.

"It is a punishable offence. We will file three separate cases against the hotel authorities under VAT, narcotic and customs acts," said Moinul Khan, director general of the customs intelligence.
"It is unfair," he said. "The hotel opened on April 8 this year. It collected Tk 8.30 lakh as VAT, but paid the government Tk 9,000. Also, we found 10 bottles of liquor. They don't have license for it."
The hotel came under radar after the allegation of the rape incident surfaced earlier this month. It prompted the customs intelligence to investigate into the hotel today.
The reported rape incident said to have taken place on March 28 in a birthday party held at the hotel. Two girls were raped by two youths under assistance of three others.
Two of the accused – Ahmed Shafat and Shadman Sakif – have been arrested. Police found evidence of rape from the testimonial provided by them during interrogation.
While a court has placed the duo in remand, police are hunting for three others – Nayeem Ashraf alias Halim, Shafat's driver Billal, and his bodyguard Abul Kalam Azad.