Anti-casino drive: Kalabagan club president Feroz gets bail
He could not walk out of jail as 2 other cases still pending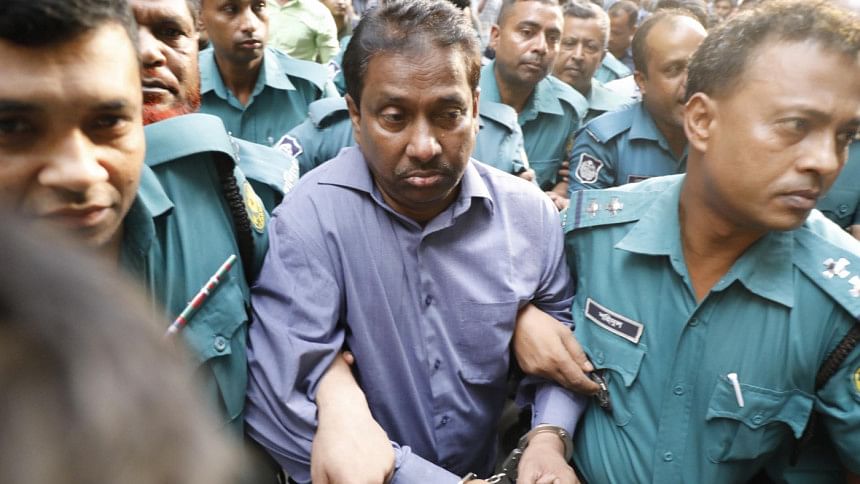 A Dhaka court today granted ad-interim bail to Kalabagan Krira Chakra Club President Shafiqul Alam Feroz in connection with a case filed against him on charge of amassing wealth of Tk 2.68 crore illegally.
Feroz, a former executive committee member of the central Krishak League, an associate body of the ruling Awami League, is the first man who got bail in a case since the government started drive against illegal casino business in September last year, court sources said.
Judge KM Emrul Kayesh of the Senior Special Judge's Court of Dhaka granted the bail until February 10 after Feroz's lawyer moved a petition seeking bail in the case.
However, Feroz could not walk out of jail as two other cases --one was filed for possessing illegal firearms and the other for possessing drug --are now pending with another Dhaka court.
On October 30 last year, the Anti-Corruption Commission filed a case against Feroz with its Integrated District Office on charges of having undeclared fortunes worth Tk 2.68 crore.
The ACC said in the case that he had made more than Tk 1.4 crore worth of assets until 2017-18 tax year but the commission estimates the value of his wealth is as high as Tk 2.68 crore. 
On September 20 last year, Rab detained Feroz and his four associates from the club.
The members of the elite force seized a firearm, bullets and Yaba tablets from their procession.
Later, two cases were filed against Feroz with Shafiqul with Dhanmondi Police Station.
Police had submitted charge sheets against Feroz in the cases filed under the Arms and Narcotics Control Acts.