Agreed issues to get priority
New Indian envoy Harsh Vardhan Shringla tells journalists on arrival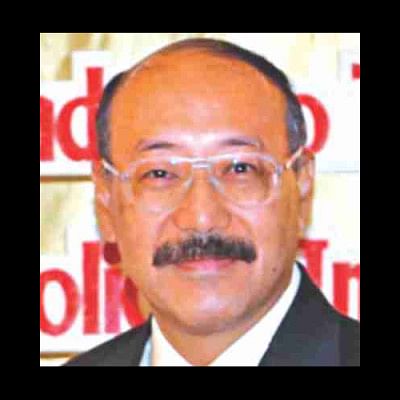 Arriving in Bangladesh yesterday, Indian High Commissioner-designate Harsh Vardhan Shringla said his focus would be on implementing issues agreed upon by the leadership of the two neighbouring countries and take bilateral relations to a new height.
"The decisions taken by the leaderships are very intensive and flourishing and those need to be implemented as soon as possible. So it is important for us to start the implementation and consolidation...I think that is the first task in hand," he said.
One of India's top ranking diplomats, Shringla arrived at Hazrat Shahjalal International Airport in the capital at 12:35pm on a Thai flight directly from Bangkok.
Acting High Commissioner Dr Adarsh Swaika and senior officials from the high commission received the new envoy and his family while Director General (South Asia) of Bangladesh's foreign ministry Tareq Md Ariful Islam was also present. Shringla is married to Hemal Store Shringla and has one son. Prior to his arrival, he was the Indian ambassador to Thailand. He is expected to present his credentials to President Abdul Hamid soon.
Talking to journalists, he said, "My family and I are very happy to be here...I had been here for several times when I was in the headquarters in New Delhi.
"But this is a different experience. Bangladesh is one of India's most important neighbours. So for me, this is the responsibility that I am very happy to accept. My mandate is to deepen and strengthen the existing excellent relations."