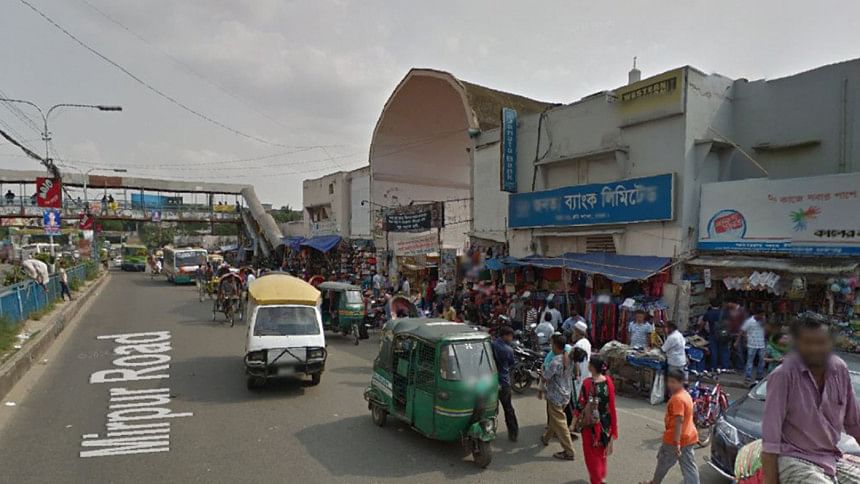 Two pedestrians sustained splinter injuries as cocktails went off in the New Market area of Dhaka this evening.
The victims Sadia Afrin, 32, and Abu Hanif, 35, were rushed to Dhaka Medical College Hospital, the hospital source said.
A group of miscreants hurled several cocktails in front of gate no. 2 of New Market around 8:00pm leaving the pedestrians injured.
Details information could not be known immediately.