Good news for adventure aficionados
Basecamp introduced at Foy's Lake Amusement World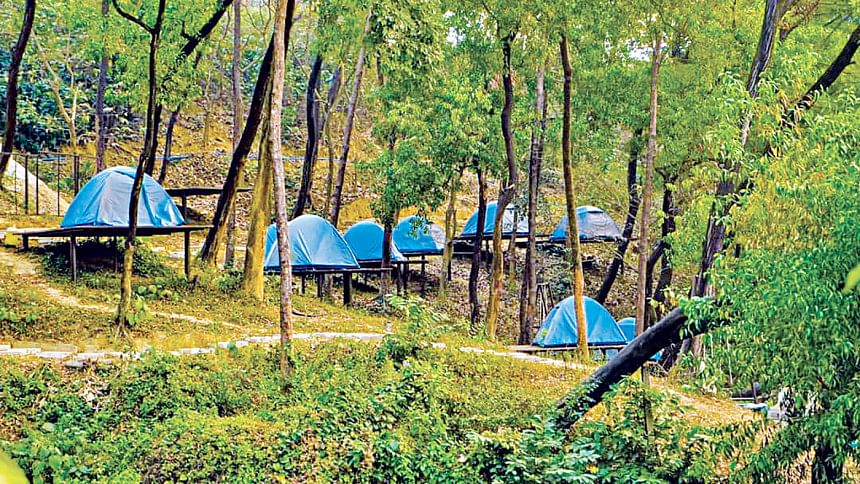 A basecamp for  people of all ages, offering a thrilling experience for the residents, has been introduced at Foy's Lake Concord Amusement World in the port city.
Foy's Lake is situated at Pahartali covering around 336 acres of land having natural lakes and hillocks. The complex consists a dry park, water park, and resort. Now basecamp is the latest addition to the complex.
According to the officials, every year around 30 lakh visitors visit different parks of Concord group.
The packages of the basecamp, which was inaugurated on January 29, start from Tk 150 to Tk 3,000 depending on the client's demands, said the organisers.
Concord Entertainment Co Ltd and Basecamp Adventures Limited jointly introduced the outdoor activity camp inside Foy's Lake Concord Amusement World.
The major attractions of this basecamp are kayaking, archery, wall climbing, wood cabin, night trail, tree top activities, team building games and many other outdoor activities with an aim to provide an adventurous experience to visitors, said officials.
Visitors can also now enjoy zip lining here.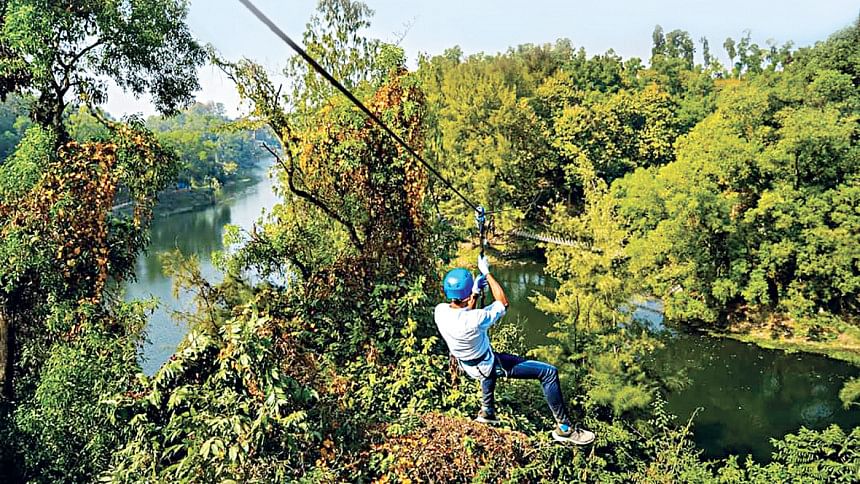 Addressing a press conference at Foy's Lake, Shahriar Kamal, managing director of Concord Group, said, "To add a new dimension to the tourism sector in the country, we've set up an adventure tourism project like basecamp. We have plans to add more features in the future."
Tamzid Siddique Spandan, founder of Basecamp Adventures Limited, Anup Sarkar, executive director (marketing) of Concord Group, and Mahbub Zaman, chairman of Basecamp Limited, were also present.