Cancel registration, route permits if vehicles violate health codes: ministry to BRTA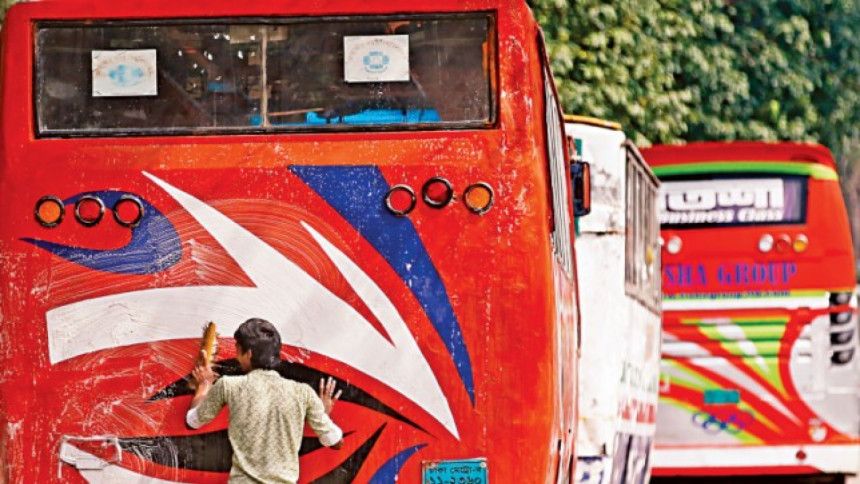 Road Transport and Bridges Ministry today asked Bangladesh Road Transport Authority (BRTA) to cancel registration and route permits if vehicles violate health guidelines. The order comes following growing allegations of overcharging and violation of health codes.
The ministry today gave the directives to the chairman of BRTA, around nine days after the resumption of public transport following two months of shutdown.
Although Road Transport and Bridges Minister Obaidul Quader on several occasions asked the authority concerned to take action for overcharging, complaints have been growing that vehicles are charging extra fare.
Starting June 1, government increased bus fares by 60 percent on the condition that bus operators will carry passengers at 50 percent capacity and will follow other health safety guidelines.
The ministry's letter issued today said media reports show "some bus operators" are charging extra fare from passengers and are not following health safety guidelines.
In this situation, apart from carrying out mobile court drives against errant vehicles, cancel registration and route permit of those vehicles as per the Road Transport Act-2018, reads the order.
BRTA was asked to inform the ministry after taking action.
Seven to eight mobile courts of BRTA started drives from June 1 and today eight mobile courts filed 34 cases and realised fine worth Tk 28,500 from Dhaka and Chattogram.
Muhammad Abdur Razzak, deputy director (enforcement) of BRTA said, "Many of the bus staffers do not use masks while many of them do not disinfectant vehicles."
They received very few allegations of overcharging. "We got some allegations of overcharging by three wheelers in Chattogram," he added.
BRTA's Acting Chairman Yousub Ali Mollah said, "I came to know about such directive verbally, but didn't receive the copy yet."
"Upon receiving the letter, we will direct assistant directors and magistrates to take action," he added.
Khandaker Enayet Ullah, secretary general of Bangladesh Road Transport Owners' Association, said they will support government action if any bus operator takes extra money and does not follow health guidelines.
He, however, said the authorities should not take action against bus operators if passengers do not follow health safety guidelines.